Jesus' compassion and the Pharisees' legalism were at an impasse. The Pharisees were masters at avoiding anything and anyone which would make them religiously and ceremonially impure. Their keeping the letter of the law led to a separation from anyone who was not part of their exclusive sect. Our outward acts toward other people also reflect our theology. The way we act toward others reveals how we view God.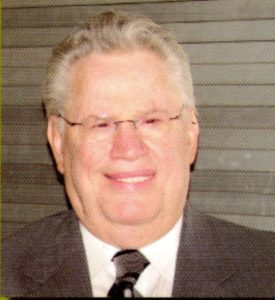 By Charles Mahaney
To View the Entire Article, Click Here
To Download the Entire Article Directly to Your Computer, Click Here
To View the Outline, Click Here
To View the PowerPoint, Click Here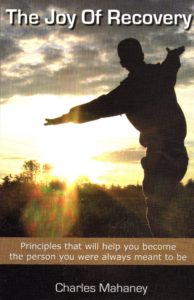 Jesus taught men to live by dying, to get up by getting down, to hold on by letting go, and to increase by decreasing so that His kingdom could be built on the sacrifice of our slain desires. No other accomplishment will satisfy the inner thirst that initiates us into God's purpose. In the Old Testament, the mantle was on the outside. In the Old Testament it is infolded, and in the New Testament it is unfolded. In the Old Testament the mantle was wrapped around the shoulders, the symbol of strength. In the New Testament it wraps around our spirits. In Him we can take off the spirit of heaviness and put on the spirit of praise. God wants us to stretch ourselves toward Him.
Why are we here? Just to exist, to get up, go to work, and live? God planned you and called you. The fact that you are living in this hour says you have a purpose. When you come to this realization, hell is in trouble.
Situations come into your life to direct you from His purpose, but His anointing causes you to be a purpose-driven person. God wants to send an earthquake into your prison and open the doors so the other prisoners can hear you. The past falls from each of us like an old garment. We still remember it, but we choose not to wear it. In the Old Testament, they could not mix fabrics such as cotton or wool. Their garment had to be singular. In the New Testament, we cannot mix unforgiveness issues and wrong attitudes with the heavenly spun garments of God's mantle of anointing. The way to be a more effective Christian is to have a greater anointing, thus yielding a more bountiful harvest.
We must love without our love being confounded by self-interest. We must move away from the human characteristic of courting oneself first, or we'll fail to grasp the trembling fact that He saves us not because of what we are but for what we can become.
The supreme passion of the Lord of the harvest is to exercise His lordship over broken and dishonored pieces of human life, and it is our failure to realize that fact that makes our message sound irrelevant to the hopeless of the twenty-first century. He called Abraham and then told him to sacrifice the son of promise. He could only use Jacob after he pinned Him to the muddy banks of Jabbok. He chose Israel and then allowed them to tie Him up and crucify Him. At Pentecost He chose the church and placed Himself in our hands.
Jesus refused to play into the hands of the enemy. Instead of turning rocks into bread, He fed five thousand. It was really the same challenge but on a much greater scale. He did not jump from the pinnacle of the Temple, but He hung on a cross, died, was buried, and refused to stay dead. The devil challenged, "If you really love God, come on; do something." Jesus knew He was not the great I Was or the great I Am Going to Be, but He was the great I AM. We must refuse to be bogged down in proving that God exists. When we manifest His love and character, our radically changed lives are the greatest sermon we will ever preach to humanity, proving beyond a doubt that God exists.
To View the Entire Article, Click Here
To Download the Entire Article Directly to Your Computer, Click Here
To View the Outline, Click Here
To View the PowerPoint, Click Here