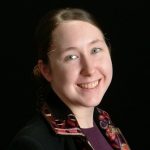 You may be asking, "What is the hostess ministry and why is it important to the church?" Many churches enjoy receiving guests yet they often fail to obtain the visitor's contact information. A basic function of the hostess ministry is to ensure the pastor and/or outreach ministry can follow-up after the initial visit and initiate a home bible study or other soul-winning tool. "People are attracted to hostesses that are genuinely happy to see them. The members of our local congregation are encouraged to occasionally visit denominational churches as a way to become a "visitor" and experience the difference found in the REAL church. I discovered that I did not walk away with a good opinion of assemblies with no hostess or greeting personnel," said Sharla Bender, daughter of Pastor Timothy C. Mitchell.
Are you interested in the hostess department? "You must be able exude warmth and friendliness to strangers from all walks of life. Older teenagers and young adults are often a pastor's greatest resource as they have more time and energy. Though most men gravitate towards the usher department, men are encouraged to become greeters. "Enthusiastic, spirit filled people do well in the hostess department," states sister Bender.
Sharla Bender adds, "There is a visitor's packet which includes a full color tri-fold that introduces our church's mission and ministries as well as information about service times. Each guests receives a letter from the pastor personally welcoming them to our church. We also include a monthly newsletter complete with articles about upcoming events, photos, and a kid's corner. Our guests also receive a free CD of a Live service including a variety of music and a sermon by our pastor. They later receive a CD of the service they attended in the mail. Lastly, we include some PPH tracts such as "You're Family Needs the Church," "Living Waters," "The Way We Worship," "What We Mean When We Say…", and "Pentecost: What's That?" We've found over the years that these tracts explain in a non-threatening way the exuberant and lively worship that some guests are not used to experiencing."
"There is a training packet that includes a DVD of me teaching a group of potential hostesses. The video discusses the hostess department's job description and how it fits into the ministry of the church. It continues by detailing policies and procedures and answers questions about case-specific protocol. Proper attire and holiness standards are also addressed. The packet includes a CD-ROM of my training documents in Microsoft Word format, which can be re-edited and printed according to each church's needs. This allows a pastor who seeks to start such a ministry a built-in teacher and tools to begin," concludes sister Bender.
The training seminar can be ordered directly thru www.knowthetruthministry.org or by calling 334-215-7215. Orders go out the same day and are shipped priority mail. The cost is $20.00 plus shipping and handling. PPH also endorses and carries this product although availability is often limited.