The Bible texts that cover the basic areas of our life, are as follows: Tithe – Malachi 3:8; Taxes – Matthew 22:17; Family Needs – I Timothy 5:8; Debts – Psalm 37:21 , Surplus – II Corinthians 8:14. Those available surpluses can be used to create wealth which can be used for the church's needs as well as personal emergency and retirement needs.

By Wesley Shaw
To View the Entire Article, Click Here
To Download the Entire Article Directly to Your Computer, Click Here
To View the Outline, Click Here
To View the PowerPoint, Click Here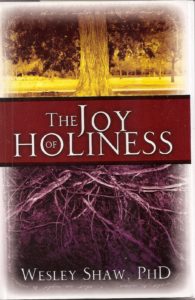 Nelsons Illustrated Bible Dictionary defines stewardship as "the management of another person's property, finances, or household affairs." In particular, as far as Christians are concerned, "stewardship involves the responsibilities of managing God's work through the church."1 In fact, Christians are appointed stewards on earth. The example of Paul the Apostle shows that stewardship is not an option. (See I Corinthians 9:17.) The parable of the talents in Matthew 25:14-30 indicates that Christians are accountable for the way they manage God's business.
This includes: preaching of the Word (Colossians 1:24-28), supporting the church financially (Acts 4:32- 37), and ministering to the sick and needy (Matthew 25:31-46). We can see from this short synopsis that, stewardship is a very large subject, one that involves all the affairs of God's business.
To bring it down to a personal level, our focus will be on how the parable of the talents should impact us individually and place more peace and joy in our lives.
Jesus began the discussion on this parable in Matthew 25:14 with, "The kingdom of heaven is as. . . ." His words in effect defined heaven as "the joy of the Lord" when He receives His redeemed into heaven saying, "Enter into the joy of the Lord."
We may assume that when we use those God given abilities or talents effectively for His kingdom it will effectively produce joy in our lives. Whether our talents are in preaching, teaching, playing music, leadership or administration, witnessing, helping, praying or whatever capacity, they must be exercised and utilized.
Jesus' use of the golden talent coin was exemplary in a dual nature as are all His parables. His example portrays both spiritual talents or abilities, of which we mentioned a few, and physical talents which would, of course, include money, property, both real and personal, not the least of which would be our bodies. It is significant to note that Jesus specified that all these possessions were only on loan. The old street phrase that "you can't take it with you" aptly describes the nature of the Christian's walk. Whatever we have in this life, whether in personal abilities or possessions, including our children and people in our church family, are only on loan to us for our short lifetime. We are under a mandate from the Lord to develop all these talents to the maximum for the cause of Christ.
In the parable, Jesus commended both the man with live talents and the man with three, because in exercising or utilizing their particular talents they had doubled in value. The one with five now had ten. The one with two now had four. However, the man with one talent was chastened because instead of using it he buried it. Jesus said, at least you could have taken it for usury. In other words, Interest could have been earned, it could have been at least marginally productive.
To View the Entire Article, Click Here
To Download the Entire Article Directly to Your Computer, Click Here
To View the Outline, Click Here
To View the PowerPoint, Click Here