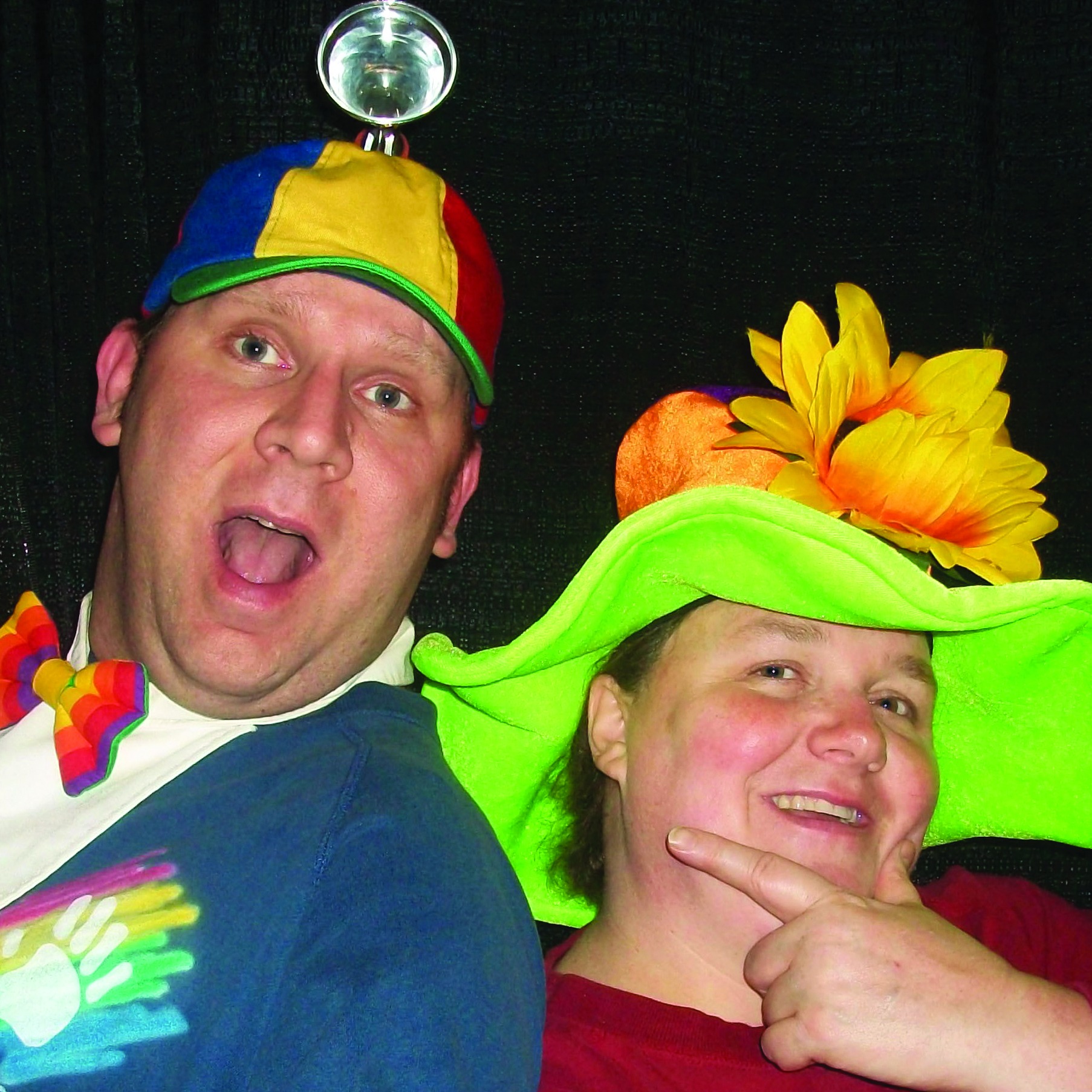 By Charlotte L. Pound
"Innovative, creatively ingenious, anointed, effective, ordained of God!" Those are just a few words from pastors describing the children's ministry of Tim and Yvonne Rimmer of Murfreesboro, Tennessee. Tim Rimmer is a licensed minister with the UPCI and a trained, award-winning clown. Sis. Rimmer is an accredited author and licensed counselor. Together, they have developed a children's ministry called "God's Handywork" (GHW) and have been ministering to groups of all ages for over 20 years.
God's Handywork was birthed through a yearning to see lost children saved from a dying world. In this day and age of drugs, peer pressure, violence and child abuse, the Rimmers have accepted the call of God to minister to what they call our church's leaders of tomorrow.Using a variety of puppets, object lessons, action songs, Gospel illusions, scientific experiments, clowning, stories and drama, they offer power-packed evangelistic services that minister to the young and the young at heart. "We don't ever want to miss an opportunity to instill a bit of truth into all we do," Bro. Rimmer said.
The Rimmers feel that their emphasis on the altar call is what sets GHW apart. "We believe that the altar call is the most vital part of the service and should never be omitted," he said. "We use a child's favorite food item, peanut butter and jelly, to explain Acts 2:38. We use a dynamic blend of illusions, puppets and drama to keep the service exciting and to keep their attention. Our reward is watching God pour out His Spirit in the altar." Bro. Rimmer feels that all our churches should put a greater emphasis on children's ministry and children's crusades. "Where else, but in Apostolic churches, are kids going to hear truth? Where are they going to find real love? Certainly not in a public school where God has been banned, and sin is running rampant. And for some, home is no better with filth being piped in through television, movies and the lifestyles of their non-Christian parents. If we don't have a dynamic children's ministry in our churches, then the denominational church down the road will, or worse yet, Hollywood will continue to pervade their minds with ungodliness, sex and violence. The children must learn about the wages of sin and that there is a true 'alternative lifestyle' through Jesus Christ," he stated.
The children's ministry, God's Handywork, has enjoyed real success in recent years. "We saw an amazing harvest of souls in the year of 2012," explained Bro. Rimmer. "In 2013, while traveling to 11 different states and ministering at various camps, vacation Bible schools, rallies and crusades, we witnessed 335 individuals filled with the Holy Ghost. Through our ministry God has allowed us to see kids with special needs receive the Holy Ghost. In Pennsylvania, one boy with autism spoke in tongues for the very first time. This was not an isolated incident. Over the years we have seen several kids with autism or Asperger's receive the Holy Ghost."
GHW also accept pledges and donations through a plan called "Partners in Kids Ministry." For more information and to see a host of pastoral testimonials, visit their website www.godshandywork.org. You may also contact Bro. and Sis. Rimmer by email: imaclown@godshandywork.orgor www.twitter.com/ghwministries. Cell#:  615.972.7193