He will consider no sacrifice too great. As a result there will be a beautiful reward. If the shepherd loves the sheep, he will be rewarded with their love. If he speaks, they will listen to his voice. If he leads they will follow. If he sacrifices they will sacrifice. If he is willing to die for them, they will be willing to die for him.

By Ralph V. Reynolds
To View the Entire Article, Click Here
To Download the Article Directly to Your Computer, Click Here
To View the Outline, Click Here
To View the PowerPoint, Click Here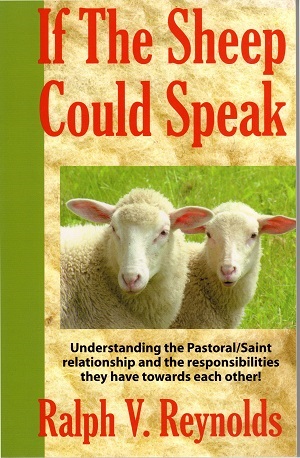 "Simon, son of Jonas, lovest thou me? He saith unto him, Yea, Lord; thou knowest that I love thee. He saith unto him, Feed my sheep" (John 21:16).
Three times Jesus asked Peter, "Lovest thou me?" Three times Jesus instructed Peter to feed His sheep.
There are several truths that may be learned from this beautiful story.
If we love Jesus we shall also love God's children.
To show our love for Jesus we must minister to His sheep.
We may minister to Jesus by ministering to His church.
To properly tend sheep we must first love the sheep.
It is difficult to deceive the flock with a feigned love. The sheep know whether the shepherd loves them. They know if his ministry is merely professional and motivated by self-interests. Heart power can be felt. When he ministers from a heart full of love there will be a response. He does not need to tell them that he loves them. They will already know it. They also will know if his ministry is motivated by self-interests only.
A good wife who loves her husband will spend hours preparing a meal. She will cook food that he enjoys. Her efforts will be to please the man she loves. Her reward is to see her husband eat well and enjoy his food.
Likewise the pastor who loves his flock will not feed them leftovers and warmed up hash. He will spend hours on his knees hearing from God and studying the Bible. It will not be that he might preach an eloquent oration. The effort is put forth because he loves his flock. Therefore he feeds them well. The preparation that goes into his messages will be directly proportioned to the amount of love he has for them.
An example of a preacher who only ministered because of carnal motives is a certain bible teacher I once knew in one of our camp meetings. It was time for him to enter the tabernacle to speak to the crowd. He turned to another preacher and said, "Well, it is time for me to go in and say something to these birds."
What an insult to God's saints! What a confession from a man who is wholly ignorant of his calling! What a horrible tragedy!
Sometimes evangelists will spend the day sightseeing until it is almost church time. Then he grabs a message at the last minute on the run. What a disgrace! The people have come to church after a hard day's work expecting to hear a message from God. Instead they get a play back of a warmed up sermon that has already been practiced upon congregations from Dan to Beersheba.
To View the Entire Article, Click Here
To Download the Article Directly to Your Computer, Click Here
To View the Outline, Click Here
To View the PowerPoint, Click Here