When we were born of the flesh, there was blood and water. When we are born of God, there is blood and water also. The blood is applied in the waters of baptism when the name of Jesus is pronounced over us. When we are born of the Holy Spirit, we are filled with the Spirit of God. It is the token of our inheritance. Jesus explained that, when we are born of the Spirit, we hear a sound, like the wind, but do not know where it comes from or where it is going.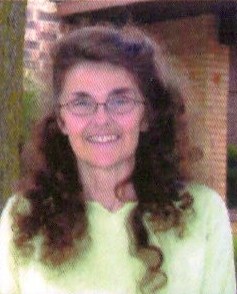 By Carole J. Keller
To View the Entire Article, Click Here
To Download the Entire Article Directly to Your Computer, Click Here
To View the Outline, Click Here
To View the PowerPoint, Click Here

The door to personal revival begins when we recognize that we are eternally lost and in need of a Savior. God had a plan from the foundation of the world to save mankind. It began with Adam.
Adam was told if he ate of the fruit from the tree of good and evil, he would die (Gen 2:17), and spiritually he did when he was separated from the presence of God. Sin brought a loss of liberty as Adam became subject to another landlord who exacted hard labor and through fear ruled his every thought and action. As a result, death passed unto all men: "Wherefore, as by one man sin entered into the world, and death by sin: and so death passed upon all men, for that all have sinned" (Romans 5:12).
We were born eternally lost. All need a Savior. The Bible is clear on this issue:
"… all have sinned, and come short of the glory of God" (Romans 3:23).
We are "… all as an unclean thing, and all our righteousnesses are as filthy rags; and we all do fade as a leaf; and our iniquities, like the wind, have taken us away " (Isaiah 64:6). Compared to God's holiness, at our best we are only like filthy rags.
No one is righteous. No one seeks after God: As it is written, "There is none righteous, no, not one: There is none that understandeth, there is none that seeketh after God. They are all gone out of the way, they are together become unprofitable; there is none that doeth good, no, not one. Their throat is an open sepulchre; with their tongues they have used deceit; the poison of asps is under their lips." (Romans 3:10-13).            God promised one day to restore liberty by destroying the power of the devil through the seed of a woman:"And the LORD God said unto the serpent, Because thou hast done this, thou art cursed above all cattle, and above every beast of the field; upon thy belly shalt thou go, and dust shalt thou eat all the days of thy life: And I will put enmity between thee and the woman, and between thy seed and her seed; it shall bruise thy head, and thou shalt bruise his heel" (Genesis 3:14-15).            This verse demonstrates that, while Satan would always be present to tempt us, his power and authority over us to control our lives would be broken. The woman also represents the Church as Christ's vehicle to confront wickedness in the world. God looks to the Church to bring down the strongholds of Satan so people can be saved and reconciled with God.
To View the Entire Article, Click Here
To Download the Entire Article Directly to Your Computer, Click Here
To View the Outline, Click Here
To View the PowerPoint, Click Here