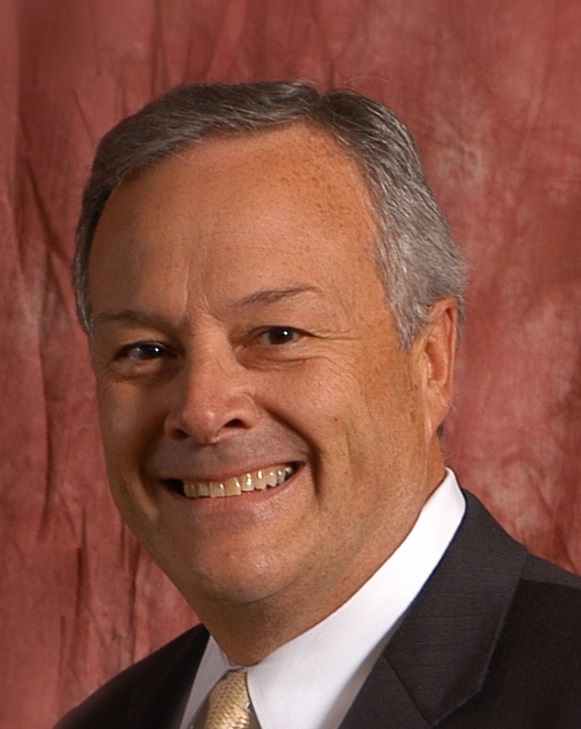 by Robert Stroup
God has ordained that a person's salvation be I inked to his or her response to preaching – Bible preaching! Jesus has charged us to preach the gospel to every creature, saying, "he that believeth" the preaching and "is baptized," or responds in obedience to the preaching, "will be saved" (Mark 16: 15-16). When Peter preached the first gospel message in Acts 2, "they that gladly received his word were baptized: and the same day there were added unto them about three thousand souls." So it was in the early church era and so it is today. People are added to the church by complying to the preached word of God.
"The preaching of the cross is to them that perish foolishness; but unto us which are saved it is the power of God… For after that in the wisdom of God, the world by wisdom knew not God, it pleased God by the foolishness of preaching to save them that believe" (1 Corinthians 1: 18, 21). "How shall they believe in him of whom they have not heard? And how shall they hear without a preacher" (Romans 10:14)? If you want to be saved, you must come to recognize the preacher as your friend! You cannot and will not be saved without a preacher.
Jesus reprimanded the inhabitants of Jerusalem crying, "O Jerusalem, Jerusalem, thou that killest the prophets, and stonest them which are sent unto thee, how often would I have gathered thy children together, even as a hen gathereth her chickens under her wings, and ye would not" (Matthew 23:37)! Men of God were sent to the children of Israel for their good – for their benefit – to help them – to give them direction and guidance- to save them. But instead of demonstrating gratitude for this kindness, the Israelites often mistreated these God-sent messengers who were their only hope of salvation. "Now Pashur… heard that Jeremiah prophesied these things. Then (he) smote Jeremiah the prophet, and put him in the stocks that were in the high gate… " (Jeremiah 20: 1-2). Unfortunately, Jeremiah was not alone in Israel's ill treatment of God's heralds. There were countless others. And, this abuse did not cease with the coming of the New Covenant. Peruse the Book of Acts and you will find numerous incidents of imprisonment, beatings, stonings, etc. For what? What was the crime of these being punished? The "offence" was the preaching of God's Word!
Paul spoke of his own sufferings for the gospel in II Corinthians II – "Of the Jews five times received I forty stripes save one. Thrice was I beaten with rods, once was I stoned, thrice I suffered shipwreck, a night and a day I have been in the deep." Even Jesus suffered for His preaching. "And all they in the synagogue, when they heard these things, were filled with wrath, and rose up, and thrust him out of the city… " (Luke 4:28-29). What strange things we humans sometimes do. Even a dog knows not to bite the hand that feeds it!
The preacher is your friend! "For rulers are not a terror to good works, but to the evil… He is the minister of God to thee for good" (Romans 13:3-4). "Remember them which have the rule over you, who have spoken unto you the word of God: whose faith follow, considering the end of their conversation" (Hebrews 13:7). What would be "the end of their conversation" for me if! would heed their words? What would happen to me if I would do what the preacher says? Would it be bad or good?
At the end of His public ministry, Jesus looked out over the city of Jerusalem and wept, saying, "If thou hadst known, even thou, at least in this thy day, the things which belong unto thy peace! But now they are hidden from thine eyes. For the days shall come upon thee, that thine enemies shall cast a trench about thee, and compass thee round, and keep thee in on every side" (Luke 19:42-43). If only they had realized what the Lord had wanted to do for them – the peace He had desired to give them. If only they had listened to what the preacher had to say.
Why is it that Israel has had to suffer such atrocities throughout her long history? Why is it that there is no peace in Jerusalem even to this day? How different would it have been if they had but listened to the numerous prophets and preachers God sent their way? Would it have been necessary for them to be scattered throughout the nations of the world? Would they have had to suffer Hitler's carnage? Would they be facing the most terrible time of tribulation and anguish that the world has ever known? Gabriel told Daniel that, "Seventy weeks are determined upon thy people and upon thy holy city, to finish the transgression, and to make an end of sins, and to make reconciliation for iniquity, and to bring in everlasting righteousness, and to seal up the vision and prophecy, and to anoint the most Holy" (Daniel 9:24). A remnant of Israel, in time, will be saved. Isaiah prophesied that, "all thy children shall be taught of the LORD; and great shall be the peace of thy children" (54: 13). But that peace would not have had to be so long in coming if they had but listened to the preachers God sent their way. "Speak ye comfortably to Jerusalem, and cry unto here, that her warfare is accomplished, that her iniquity is pardoned: for she hath received of the LORD's hand double for all her sins" (Isaiah 40:2). Oh, the price she has had to pay. If only she had submitted herself to God's plan in the beginning. Ifonly she had not hardened her heart. If only Israel had realized that the preacher was her friend!
"And of some have compassion, making a difference: And others save with fear, pulling them out of the fire; hating even the garment spotted by the flesh" (Jude 22-23). God's preferred way of saving people is that they would respond to His love and compassion – that they would gladly receive the preaching He sends their way for their good. But if they don't, in His boundless love for us, God will endeavor to rescue us in whatever way becomes necessary. Plan A is His ideal way. But Israel opted for Plan B. Unfortunately, so have many others today.
It is a wonderful revelation when one discovers that thc preacher is his friend. Your preacher is God-sent for your good. "We beseech you, brethren, to know them which labour among you, and are over you in the Lord, and admonish you; And to esteem them very highly in love for their work's sake. And be at peace among yourselves" (1 Thessalonians 5: 12-13). Consider the end of their conversation. What would happen to you if you would do what the preacher says? Would it be good or bad? It would be good, of course. You would find rest. You would be at peace. You would be saved! The preacher is your friend!
Rev. Robert Stroup is the District Superintendent of the Indiana District, United Pentecostal Church International, and Pastor of Pentecostals a/South Lake in Merrillville, Indiana.
Indiana Apostolic Trumpet / March 2006 3