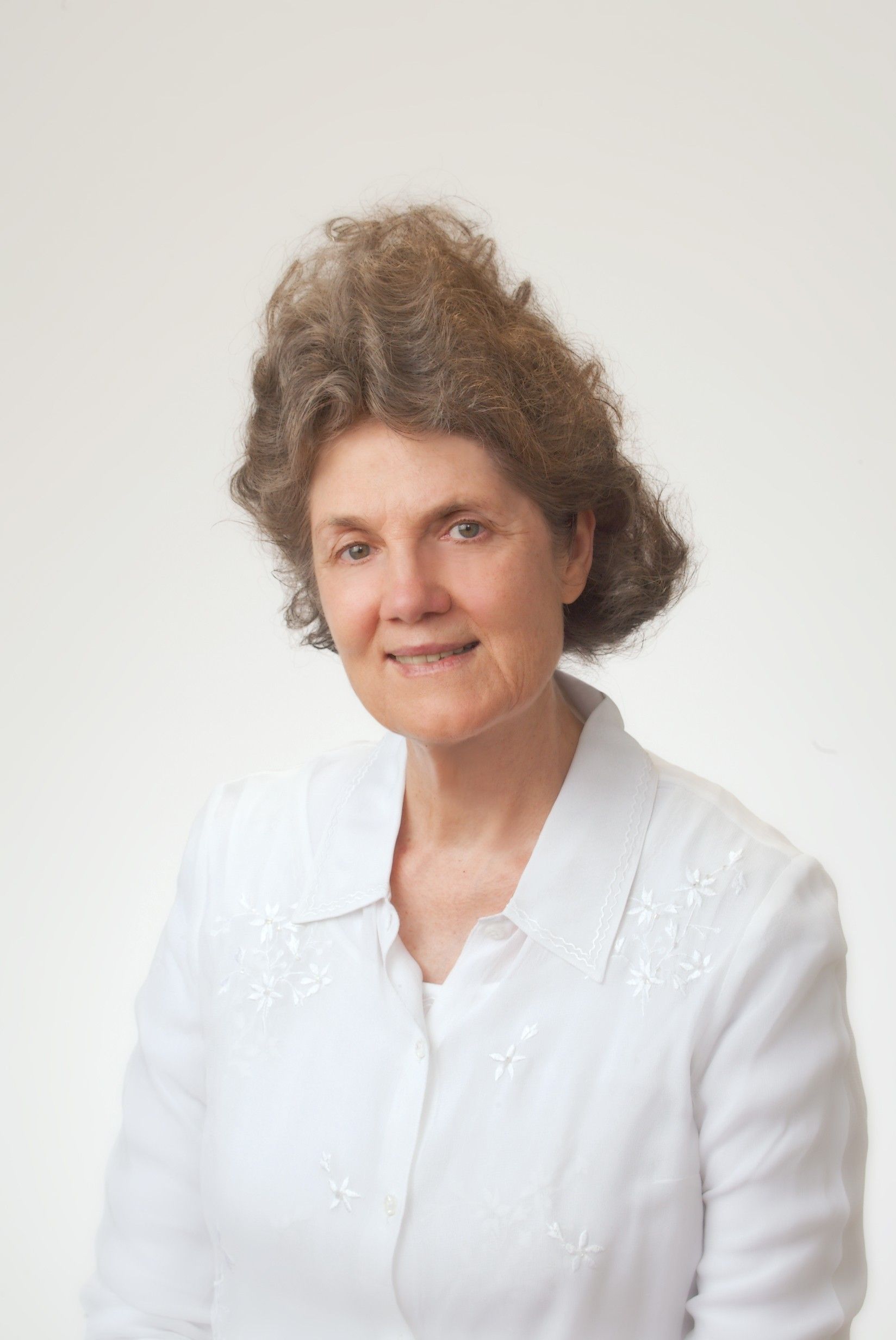 By Joy Haney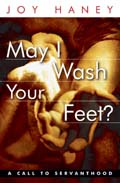 The reward should not be our primary reason for serving. The thought "What am I going to get out of this?" should not be the priority of a servant. Yet Scripture does promise rewards for service. Let us consider them.
Joy. This reward is promised now, not just at a later date. For example, as we comfort others we receive joy. (See II Corinthians 7:4-7, 13.) Nothing can put a smile on one's face quicker than reaching out and helping another person in need. It is a feeling inside that cannot be measured in dollars and cents.
Friendship with God. In John 15, Jesus told us to abide in Him, continue in His love, keep His commandments, and love one another. The greatest love, He said, would be to give one's life for a friend. He could say this because He knew He would actually do it. In other words, sometimes we must give to each other even when it hurts, but the rewards will come back a hundredfold. Jesus then said, "Henceforth I call you not servants; . . . but I have called you friends" (John 15:15).
Honor from God. "If any man serve me, let him follow me; and where I am, there shall also my servant be: if any man serve me, him will my Father honour" (John 12:26). "Humble yourselves therefore under the mighty hand of God, that he may exalt you in due time"
(I Peter 5:6). By humbling herself Abigail became queen (I Samuel 25:23, 41-42).
Promotion. This goes along with honor. Many servants of God received promotions in the Scripture. God called Joseph and Daniel His servants, and both of them because of a humble attitude were elevated to higher positions in the kingdom where they lived. They both became second in command to the king.
Loyalty of those we serve. "And king Rehoboam consulted with the old men, that stood before Solomon his father while he yet lived, and said, How do ye advise that I may answer this people? And they spake unto him, saying, If thou wilt be a servant unto this people this day, and wilt serve them, and answer them, and speak good words to them, then they will be thy servants for ever" (I Kings 12:6-7). This principle works. A leader who cares about his followers will have their loyalty, not just their obedience.
Confidence in our election. "But thou, Israel, art my servant, Jacob whom I have chosen. . . . Thou whom I have taken from the ends of the earth, and called thee from the chief men thereof, and said unto thee, Thou art my servant; I have chosen thee, and not cast thee away. Fear thou not; for I am with thee: be not dismayed: for I am thy God: I will strengthen thee; yea, I will help thee; yea, I will uphold thee with the right hand of my righteousness" (Isaiah 41:8-10). God chooses upholds, helps, and strengthens His servants.
The promise is to us. "But ye are a chosen generation, a royal priesthood" (I Peter 2:9).
Blessing and provision. The great and rich Abraham had a humble, servant spirit; he was not greedy nor grasping. "And Abram fell on his face: and God talked with him" (Genesis 17:3). When God asked him to give up his only son for a sacrifice, Abraham was willing, but God provided another sacrifice after Abraham showed that all he had belonged to God.
Immediately after this incident, the angel of the Lord told Abraham, "Because thou hast done this thing, and hast not withheld thy son, thine only son: that in blessing I will bless thee, and in multiplying I will multiply thy seed as the stars of the heaven, and as the sand which is upon the sea shore; and thy seed shall possess the gate of his enemies; and in thy seed shall all the nations of the earth be blessed; because thou hast obeyed my voice" (Genesis 22:16-18).
Favor. "For thou, LORD, wilt bless the righteous; with favour wilt thou compass him as with a shield" (Psalm 5:12). When Esther humbled herself and fought her battle God's way through prayer and fasting, she won the favor of the king. As a result her life and the lives of her people were spared.
Fulfillment. "If any man will come after me, let him deny himself, and take up his cross, and follow me. For whosoever will save his life shall lose it: and whosoever will lose his life for my sake shall find it" (Matthew 16:24-25). Finding true life is fulfillment in a nutshell. God has promised to give His servants their desires. "He will fulfil the desire of them that fear him: he also will hear their cry, and will save them" (Psalm 145:19).
Inheritance. "And whatsoever ye do, do it heartily, as to the Lord, and not unto men; knowing that of the Lord ye shall receive the reward of the inheritance: for ye serve the Lord Christ" (Colossians 3:23-24).
Reward in heaven. "Behold, I come quickly; and my reward is with me, to give every man according as his work shall be. . . . Blessed are they that do his commandments, that they may have right to the tree of life, and may enter in through the gates into the city" (Revelation 22:12, 14).
In the chapter "Addicted to Serving" we talked about helping the poor (I Timothy 6:17-18). The righteous per-son who does so has a reward: "Laying up in store for themselves a good foundation against the time to come, that they may lay hold on eternal life" (I Timothy 6:19).
Spiritual prosperity. In the chapter "Addicted to Serving" we discussed loving in deed rather than merely in word (I John 3:17-18). I John 3:22 gives the reward: "And whatsoever we ask, we receive of him, because we keep his commandments, and do those things that are pleasing in his sight." God blessed Joseph because he had a servant spirit. "And the LORD was with Joseph, and he was a prosperous man. . . . And his master saw that the LORD was with him, and that the LORD made all that he did to prosper in his hand. And Joseph found grace in his sight, and he served him" (Genesis 39:2-4). Because of his uprightness, Joseph was falsely accused and was cast into prison, but this seemingly disastrous event was the means by which he became the highest ruler in the land next to the king.
We will be rewarded if we keep a servant spirit no matter what position or situation we are placed in, whether it be lowly or high. Servants of Jesus Christ always emerge as winners! They are the cream of the crop. They attain and go forward because Jesus increases in their lives and they decrease. As John said, "He must increase, but I must decrease" (John 3:30). As we decrease, we actually increase spiritually.
Everything people are looking for in life is promised to the servants of Jesus Christ: happiness, fulfillment, prosperity, success, honor, and friends. God's way is definitely the best way, although it is not always the easiest in the short term. The choice is ours: we can follow the road of least resistance and harvest a crop of pain, heartache, dissatisfaction, and dead dreams; or we can choose to let Jesus be the Master and find true fulfillment.
A crown of thorns was placed on His head, shame was associated with His name, and pain and suffering ripped at His heart like a dagger thrust deep and sharp. Why? So we could know joy, glory, success, love, and forgiveness. Do we really have any other choice but to love and serve Him?
The best thing we can do for Him is to let the royal law rule in our lives, which is to love our neighbor as ourselves. As someone once said, "It is good to be saved and know it, but better to be saved and show it."
My fervent desire is that each of us will pour our ointment upon His feet. As Jesus washed the disciples' feet, let us have the same spirit and wash our neighbor's feet. And as the parable of the good Samaritan reveals, our neighbor is anyone who is in need.
The above article, "The Reward of the Servant," is written by Joy Haney. The article was excerpted from the twelfth chapter of Haney's book¸ May I Wash Your Feet?
The material is most likely copyrighted and should not be reprinted under any other name or author. However, this material may be freely used for personal study or research purposes.