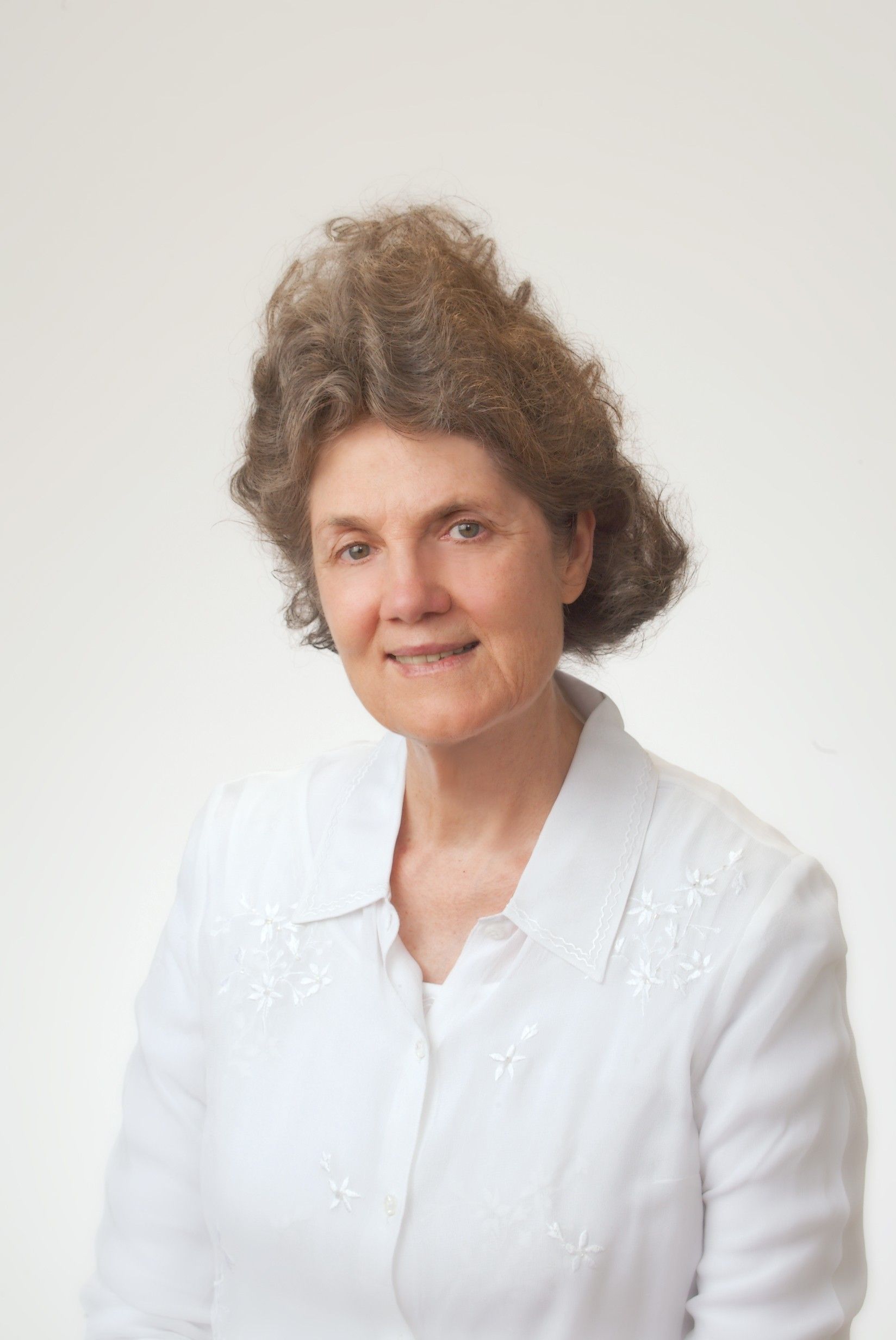 By Joy Haney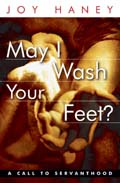 From a damp prison, Paul wrote:
Let this mind be in you, which was also in Christ Jesus: who, being in the form of God, thought it not robbery to be equal with God: but made himself of no reputation, and took upon him the form of a servant, and was made in the likeness of men: and being found in fashion as a man, he humbled himself, and became obedient unto death, even the death of the cross (Philippians 2:5-8).
Let us notice three key words: mind, servant, humbled. We should have the mind of a servant, which includes humility. "Humble yourselves in the sight of the Lord, and he shall lift you up" (James 4:10). One writer said a humble person recognizes that he is neither worm nor wonder. Humility is acknowledging God's greatness and being submissive to His dealings or will. The words "Let this mind be in you, which was also in Christ Jesus" need to penetrate our quest for success. They need to dominate our thoughts and actions if we want to acquire true greatness. Any form of "greatness" without humility and service is shallow.
Some people are so busy planning how to reach a place at the right hand of God, or an exalted position, that they cannot be bothered with lowly service. But the very thing they shun is what would exalt them. "For whosoever exalteth himself shall be abased; and he that humbleth himself shall be exalted" (Luke 14:11).
The question was asked about David, "Is not this David, the servant of Saul the king of Israel?" (I Samuel 29:3). He was first a servant before he was a king. He had the attitude of a servant as a shepherd for his father, and then he served the army and the king by risking his own life.
How can we serve? In many ways! True serving is motivated by a fundamental love for people, not by the attitude of "What am I going to get out of it?" Henry Ford stated, "A little bit of myself goes into every automobile that rolls off our assembly lines, and I think of every automobile we sell not in terms of profit yielded us, but in terms of useful service it may render the purchaser."
Service is determined by what controls the mind, for the mind controls all that we do. "Put on therefore, as the elect of God, holy and beloved, bowels of mercies, kind-ness, humbleness of mind, meekness, longsuffering" (Colossians 3:12). Instead of merely dealing with the symptoms of selfishness and jealousy, our minds need to be cleansed of the root of the problem. It does little good to run a lawnmower over weeds, for soon they will grow up again. They have to be dug out with a spade. Work is involved, but that is the only way to get rid of the roots. The grass will be greener and more productive, just as a life will be more profitable if there is a true heart searching instead of a cover-up.
In our quest for true success in God, our flesh will seek to dominate, but our spirit must learn to control the natural man. Jesus said, "I am meek and lowly" (Matthew 11:29).
Theophylact explained, "The meek are not those who are never at all angry, for such are insensible; but those who, feeling anger, control it, and are angry only when they ought to be. Meekness excludes revenge, irritability, morbid sensitiveness, but not self-defense, or a quiet steady maintenance of right." Paul wrote, "Be ye angry, and sin not" (Ephesians 4:26).
The minds of true servants are not insipid but strong. Servants of Jesus Christ are kind, caring, humble, and fair; but on the other hand they are full of fire and power. They can identify with Caleb, a servant who was strong: "But my servant Caleb, because he had another spirit with him, and bath followed me fully, him will I bring into the land whereinto he went; and his seed shall possess it" (Numbers 14:24).
Caleb followed the Lord fully. And Caleb had a different attitude than most people. True servants are different. They are not made from the same mold as the crowd; they have allowed God to shape them in a positive mold.
According to Numbers 13, the Lord commanded Moses to send men to spy out the land of Canaan, which He had promised to the Israelites. In obedience Moses sent twelve leaders representing the twelve tribes. The Bible calls them "heads" of the people.
The men left and were gone for forty days. Returning tired and worn, they told of the glories of the land, but ten of them ruined the report by saying, "Nevertheless the people be strong that dwell in the land, and the cities are walled, and very great; and moreover we saw the children of Anak there" (Numbers 13:28). They were leaders but not true servants, because to have God's mind is to have faith and power, not fear. (See II Timothy 1:7.)
The more the ten talked the bigger their fear became. As they described the rest of the obstacles, all of their remaining reasons for their fear were the people they saw. They named them all: the Amalekites in the south, the Hittites, the Jebusites, the Amorites in the mountains, and the Canaanites by the sea and Jordan. They forgot how God parted the Red Sea when the Egyptians pursued them, how He made water surge forth out of a rock for them, and how He rained food from heaven for them.
In the midst of the clamor of unbelief, there sounded a voice of authority that stilled the people. The voice that spoke was none other than Caleb, and God was pleased. Caleb said, "Let us go up at once, and possess it; for we are well able to overcome it" (Numbers 13:30). This was the spirit that God noted later. It was a complete, unreserved trust in God.
What kind of mind do we harbor in our lives? Is it a mind of humility, but strength; a total, unreserved commitment to Jesus Christ? Or is it one of pride, jealousy, and noncommitment? If the latter, let us get out the vacuum of God's Word and start doing some mind cleaning. Let us sweep out anything that exalts itself against the knowledge of God.
To have the mind of Christ is to be dominated by His thoughts and concepts. They must live, breathe, and pulsate within our hearts and minds. Instead of getting even, we need to burn with kindness. As II Corinthians 10:5 says, "Casting down imaginations, and every high thing that exalteth itself against the knowledge of God, and bringing into captivity every thought to the obedience of Christ."
Let us imagine a large, well-equipped, and well-run fruit-canning factory with an assembly line. As each worker does what he has been hired to do, he observes everyone else doing the same thing. He may think, Who set this system up? Who tells us what to do?
The president of the company has carefully designed a plan to get maximum performance out of his workers. He wants his company to be successful and productive. He knows things that the workers do not know. The company is run according to his thoughts and ideas. He is not going to work against himself; therefore, he buys and maintains the best equipment. Everything is run with precision and a plan.
The same is true with Jesus Christ. We are under His authority. We are not free to operate any way we feel, but He has given thoughts, commandments, and guidelines for us to follow. He wants only the best for His workers. His organization has the most powerful equipment to help produce the most glorious products. We work with Him in producing love, joy, peace, longsuffering, gentleness, goodness, faith, meekness, and temperance. He does not just place the finished product in our hands. It is a process of choosing, culling, eliminating, and retaining. He gives us many instructions, such as cleanse yourselves, come out from among them, do good to those who hate you, love your enemies, and bless those who curse you. (See Matthew 5:44; II Corinthians 6:17-7:1.)
The Lord tells us what to do because He knows the weakness of our flesh. The president of the company can-not produce the fruit properly packaged without the workers' assistance, and neither does Jesus work in us without our consent and help. We are workers together with Him.
In both production plants the workers operate according to the leader's thoughts, concepts, and understanding. They are his servants in all reality. They are not free to do things their way or operate with some new idea.
Of course, in Jesus we can grow, become, and reach our potential, but even in our growth and fulfillment of dreams, we still must operate within the framework of His concepts. But what is wrong with that? "For in him we live, and move, and have our being" (Acts 17:28). It is a glorious place to be!
In all our growth, in reality it is Jesus being formed inside of us. Paul called the Galatians "my little children, of whom I travail in birth again until Christ be formed in you" (Galatians 4:19). We must disregard our old ways. Gradually we shed our ideologies as a snake sheds his skin. We put off the old man and put on the new. Sometimes we need to stop and empty our mind of preconceived ideas, busy thoughts, confusion, and unrest. It is time to take orders from above, because God does not give confusion. He gives direction and wisdom. "The steps of a good man are ordered by the LORD" (Psalm 37:23). "Trust in the LORD with all thine heart; and lean not unto thine own understanding. In all thy ways acknowledge him, and he shall direct thy paths" (Proverbs 3:5-6).
By filling our minds with God's Word, we will be successful and fulfilled. "The righteous shall inherit the land. . . . The mouth of the righteous speaketh wisdom. . . . The law- of his God is in his heart; none of his steps shall slide" (Psalm 37:29-31). His heart is no longer his; it is controlled by the law of God. He operates under a different set of rules than the average person.
Having the mind of Christ to guide us is the way to victory. His thoughts are above our thoughts. "For my thoughts are not your thoughts, neither are your ways my ways, saith the LORD. For as the heavens are higher than the earth, so are my ways higher than your ways, and my thoughts -than your thoughts" (Isaiah 55:8-9). Not everyone accepts God's way. Belligerent, bellowing fools reject Him way; only the meek accept his way. "The way of a foo I is right in his own eyes" (Proverbs 12:15). "The meek will he teach his way" (Psalm 25:9). God reveals secretes of wisdom to those who walk in His way and diligently seek to live under His influence.
When we were children we loved to be told secrets-those special hidden things. Spiritually speaking, we no longer have to walk in the dark; we can know the secrets too. "The secret of the LORD is with them that fear him; and he will skew them his covenant" (Psalm 25:14).
Now is the time to fear Him and think upon His name and His Word. "Then they that feared the LORD spake often one to another: and the LORD hearkened and heard it, and a book of remembrance was written before him for them that feared the LORD, and that thought upon his name" (Malachi 3:16).
When we live on this level and God tells us to do something, we do not think it strange, because we have become dead to our old ways and thoughts. If we need water and He tells us to dig ditches to get it, we dig the ditches. He then fills them His own way without wind or rain. And it is but a light thing for Him to do so. (See II Kings 3:15-18.)
Our thoughts will not be rooted in common knowledge or analysis. They will not be earthbound, but they will soar in the heavenlies. They will fly higher than the eagles. True humility is ceasing to hang onto self and releasing our heart, soul, mind, and body to Jesus Christ. This is freedom! Submission to Him—kneeling, worshiping, and unparalleled giving—is actually what liberates us.
As the company president says, "Do it this way, and you will get your paycheck and be blessed," so the Word of God says, "Let this mind be in you, which was also in Christ Jesus." He may have looked defeated at times, but He ascended into glory, just as we will eventually. Our blessings are now and future. We win all the way around. Let us not argue with Him, but just do what He says, and our lives will flow with His blessing and His presence.
The journey of a thousand miles begins with the first step. His way may seem hard and long, but every step we take blossoms into greater joy. Owners of new puppies have their trials, new shoes have their discomforts, and a new classroom causes butterflies in the stomach. I f having the mind of Christ seems foreign or new, the discomfort will pass. As we become acquainted with His direction never again will we want to go back to the old way. His way is much more superior!
Wherever you are in the journey, never go back! It is forward all the way. Take the first step or keep walking even though you may be in a valley. The high places will come. "It is God that girdeth me with strength, and maketh my way perfect. He maketh my feet like hinds' feet, and setteth me upon my high places" (Psalm 18:32-33).
"A workman visiting a large asylum near Glasgow was accosted by one of the patients with, 'Young man, did you ever thank God for your reason?' Awestruck, he answered, `No.' Then do it now, for I have lost mine,' came the sermonic reply."
As you read, stop and thank God for the mind that you have and ask Him to be in charge of your thoughts. Invite Him to be Lord of your life and to cleanse your mind of anything that would keep you from doing the will of the Father.
May our minds be so controlled by the Holy Spirit that we will affect our world as D. L. Moody affected the clients of a barbershop:
"Dr. Woodrow Wilson, the President of the United States, has given an interesting impression of his contact with D. L. Moody. 'I was in a barber's shop, sitting in a chair, when I became aware that a personality had entered the room. A man had come quietly in upon the same errand as myself, and sat in the next chair to me.
" 'Every word that he uttered showed a personal and vital interest in the man who was serving him; and before I got through with what was being done to me, I was aware that I had attended an evangelistic service, because Mr. Moody was in the next chair.
" 'I purposely lingered in the room after he left, and noted the singular effect his visit had upon the barbers in that shop. They talked in undertones. They did not know his name, but they knew that something had elevated their thought. And I felt that I left that place as I should have left a place of worship.' "
Oh, that every Christian would have that kind of effect upon the world! It is time for our minds to be renewed daily by sitting in God's presence and reading His Word. It is time to become saturated with Him and His holiness. "Let this mind be in you, which was also in Christ Jesus."
The above article, "The Mind of a Servant," is written by Joy Haney and was excerpted from the tenth chapter of her book,  May I Wash Your Feet?
The material is most likely copyrighted and should not be reprinted under any other name or author. However, this material may be freely used for personal study or research purposes.