In my school years, I always looked forward to talking to my Catholic friends. They came to school, faces all smeared with ashes, and they wouldn't wash them off. They would wash all around the ashes, but they wouldn't think of washing off their humility.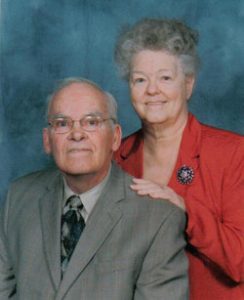 By Allan C Oggs Sr
To View the Entire Article, Click Here
To Download the Entire Article Directly to Your Computer, Click Here
To View the Outline, Click Here
To View the PowerPoint, Click Here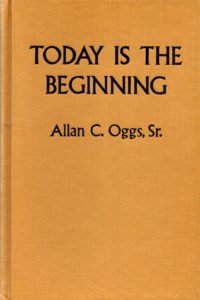 When the battle was all over, there were folk lying dead on every curb, and cluttered in every alley. Every house was smeared with blood.
There was one man, however, who was saved alive, and his name was Agag. He was not just common folk, but he was a king, the ruler of a people called the Amalekites. His eyes were still blinking, and there was something beating real strong in his bosom. He was not dead, in fact he was very much alive. Everyone else was destroyed.
Seldom does a person come to God who has not, in some way, been exposed to our message, or the Pentecostal way of life. Not often do we meet a total stranger on our pews. Nearly always they have a relative, a friend, or a neighbor, or there is someone around whom they have noticed and have become acquainted with.
Usually before we come to God the first time we have already begun to consider, and compare our lives with, the lives of persons we know who have the Holy Ghost. It is obvious that if the next-door neighbors had the Holy Ghost, there were some things that they did not do, and some places they did not go. There was a definite difference in the way they lived.
Because of this, usually when we made our move toward God, we already had a pretty good idea that there were some things we would have to do if we were going to receive the Pentecostal experience. It is obvious that Pentecostals do not smoke, do not curse and do not indulge in sinful pleasure. It is understood that if we are gong to have what they have, there are some changes we're going to have to make. Usually we are willing and eager to make changes when it comes to dealing with some peasant sins in our lives. You know, the weak little things that we recognize which are not a great threat, and don't represent a grave danger. Most times we are happy to kick over the peddler on the corner and to manhandle somebody weaker by far than we are. It has always been easy for me to fight if there was one of the enemy, and three or four of us. I always enjoyed that kind of a battle. It is easy to handle the weak things in our lives. But I would like to point out to you the major opponent to all the victories you are to have. This is the sin in your life. It is not a peasant, but a king. This sin wears the golden crown.
Inventories have always been used when we come to God. I am preaching about the sin that is hidden away somewhere on the shelves of your life. You begin to take your inventory, and you say, "I won't do this, and I won't do that, and forgive me for this, and I won't go there anymore." Down the list you go easily, with smooth sailing, when all of a sudden, somewhere down the list you say, "God, I'll never do that again; forgive me." The moment you say it, you realize you have a different kind of a battle on your hands. All of a sudden you meet with resistance, and you realize this sin is not going to roll over and play dead, but it's going to be something different to deal with.
To View the Entire Article, Click Here
To Download the Entire Article Directly to Your Computer, Click Here
To View the Outline, Click Here
To View the PowerPoint, Click Here