Rahab answered, "You are safe here. The city is crumbling and falling. Everything is falling at the feet of Jehovah. But be of good cheer. It is the end for those outside this house, but it is only the beginning for me. This day is the beginning of the rest of my life. I'm going to leave this place. The next time you find me, I'll be in the New Testament."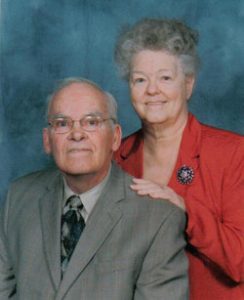 By Allan C Oggs Sr
To View the Entire Article, Click Here
To Download the Entire Article Directly to Your Computer, Click Here
To View the Outline, Click Here
To View the PowerPoint, Click Here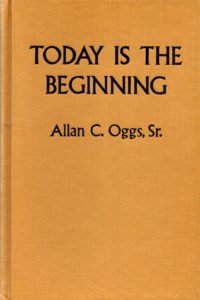 I do not know when this tragic story had its beginning. Months before, perhaps, something had crept into this woman's family, something that had broken down the lines of communication. The mutual confidence of husband and wife began to wane. It might have been several months after this that the woman had committed this heinous sin.
Then, again, it could have been the result of just a few moments of lustful passion. Quite suddenly she found herself in the midst of something she could not escape.
Whatever the beginning, the day came when men banged on her door, barged into the house, and told her she must die. Their chests heaving with excitement and passion, they led her away. The Law said she must die; they had come as executioners.
As they led her down the street, shades were raised slightly, and eyes peered out from darkened rooms. Perhaps these people began to say to themselves, "Well, she certainly is not the woman we thought she was. There she goes, under the curse of.death, with the shame of sin on her life."
They took her out to the place where Jesus was. And everyone realized, as did she, that this was the end.
They were prepared to stone her, as the Law demanded. But first they would use her as a means to trick Jesus into something incriminating.
Before Jesus, these accusers began to wax eloquent. Their language and their threats were aggressive. The air was filled with tension and excitement. In the midst of this throng stood the lonely woman, with head bowed, getting ready to die. This was to be the end of her fling. This was to be the end of the story. In anguish, with eyes closed, she stood, waiting for the stones to begin to fly.
Suddenly everything was quiet. Jesus had simply said to the men, "He that is without sin among you, let him first cast a stone at her." In moments the crowd had melted away, and Jesus was left alone with the guilty woman. She opened her eyes, and all she could see was a pile of stones.
Jesus asked her, "Woman where are your accusers? Has no man condemned you?" She said, "No man, Lord," Then Jesus said, "Neither do I condemn you: go, and sin no more."
Then, in substance, Jesus added these words: "Well, I'm not going to condemn you, either. But I am going to introduce you to something beautiful. You thought this was to be the end of it all, but I want you to get up, to go, and to sin no more. It is not the last day of your life, as you thought, but it is really the first day. This is a new chapter: Today is the beginning of the rest of your life."
To View the Entire Article, Click Here
To Download the Entire Article Directly to Your Computer, Click Here
To View the Outline, Click Here
To View the PowerPoint, Click Here