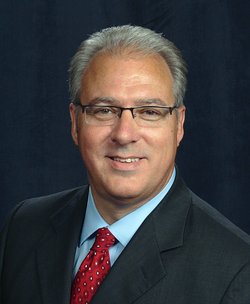 "Who being the brightness of his glory, and the express image of his person…" Notice the word person is singular, not plural; not three persons but one person. It is not saying that the Father is a separate person with a separate body, but that Jesus Christ is the only person with the only body in the Godhead. He is the image of the invisible God (Co1.1:15)
To View the Entire Article, Click Here
To Download the Article Directly to Your Computer, Click Here
To View the Outline, Click Here
To View the PowerPoint, Click Here
By Britt Prince
The Trinity is the belief that there are three persons in one God. The names that are given to these three persons are God the Father, the Son, and God the Holy Ghost.
The problem with the Trinity is a matter of semantics, the terms used to explain it, are non-Biblical.
First, we must note that the term Trinity is not found in the Bible.
Second, the terminology "God the Son" is not found in the Bible. Jesus is referred to as the Son of God or the Son of man (dual nature), but never God the Son (a person in the Godhead).
Third, the term "person" is not a Biblical term in relation to Deity. Jesus is the only person in the Godhead.
Webster defines "person" as an individual human being.
God is not a human being. He is the Supreme Being. Humans have a spirit, soul (mind), and body (1Thess.5:23).
God is a Spirit. No man hath seen Him at any time, neither can see Him. Why? Because the Father does not have a body. Therefore, the Father cannot be referred to as a person.
Finis Dake, a prominent Bible annotator and Trinitarian stated, "What we mean by Divine Trinity is that there are three separate and distinct persons in the Godhead, each one having His own personal spirit body, personal soul, and personal spirit in the same sense that each human being, angel or any other being has his own body, soul, and spirit." 1
First, there is no scripture to support such a thing as a spirit body.
Second, the phrase personal spirit, would mean there are three spirits in the Godhead.
Ephesians 4:4 sums up both, "there is one Spirit and one body". There are neither three Spirits nor three bodies.
Colossians 2:9
For in Him (Jesus) dwells all the fullness of the Godhead bodily;
Third, personal soul would indicate that there are three minds or three distinct centers of consciousness in God. This leads to the concept of a committee in God. We will deal with this later in our discussion of the Logos.
To View the Entire Article, Click Here
To Download the Article Directly to Your Computer, Click Here
To View the Outline, Click Here