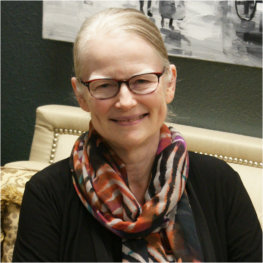 The Value of Youth by Sylvia Clemons
Let me ask you. How do you view the youth in your local congregation? What are your expectations of them? As a parent, leader, or pastor, how intentionally involved are you in helping them develop into godly young men and women committed to living faithfully for Jesus Christ?
Too often in today's culture of prolonged adolescence, youth are regarded with a "wait and see how they turn out" mentality. We anticipate puberty will bring a rebellious, difficult, unstable period. Even in Christian homes, we can also expect it to include disinterest in the things of God. One of the wisest men on earth didn't think that's the way it should be. Solomon directed many proverbs to "my son" and "young man." It's clear he had high expectations that young people not only could be the object of instruction, but they were fully capable of learning and attaining wisdom and discernment (e.g., see Proverbs 1:7-9; 2:1-3; 5:1-2).
Neither the approach of "wait and see" nor "anticipate rebellion and disinterest" is biblical. The Bible is full of examples of young people used to help fulfill God's plan and purpose in many circumstances. Joshua had been a servant to Moses from a young age (Numbers 11 :28). The training Joshua received from Moses' years of mentoring allowed him to become a mighty leader of Israel. Josiah was only eight when he became king of Judah (IT King 22: 1). At sixteen he turned his heart toward God and initiated a revival that reformed the whole nation (II Chronicles 34:3-7). David was a youth of fifteen to seventeen when he did something that even Saul's entire seasoned army refused to do. He took on Goliath's challenge and easily defeated the giant in the name of the Lord (I Samuel 17).
In New Testament Jewish culture, when twelve was the typical age for betrothals, the betrothed virgin Mary is thought to have been only thirteen or fourteen when Jesus was born.
The twelve disciples? Tradition indicates they were probably all in their mid to late teens when the Rabbi Jesus of Nazareth called them to be His disciples. Customarily, Jewish males started studying the Torah (Genesis through Deuteronomy) at age five until ten or eleven. If they showed promise, they were allowed to continue study through Malachi until fourteen or fifteen. After that, they either were selected by a rabbi to be his disciple and continue studying or apprenticed to a trade.
More recently, Jonathan Edwards was in his early twenties when he created such a stir with his preaching in the 1700s. In the 1800s, Charles Haddon Spurgeon became a pastor at age sixteen and by twenty was pastoring the largest church in England. And Evan Roberts was only thirteen in the early 1900s when he began praying for the revival that overtook all of Wales.
In our own Apostolic history, young men and women have played a vital role in the furtherance of the gospel. Kenneth Haney was called at age twelve and licensed at seventeen; Cleveland Becton felt his call and entered the ministry at seventeen; James Kilgore was only twelve when he received his call; and J.T. Pugh, called at age sixteen, was pastoring by eighteen. Janet Trout, called at thirteen, was licensed at seventeen, and immediately left as a missionary to Jamaica.
Those are just a few of the many God- called, Apostolic young men and women from seventeen to twenty-five years old who received their licenses to preach and helped spread this wonderful message of truth. It is upon the foundation of their dedication and sacrifice that we continue to build today in order to yield the greatest harvest ever seen.
So, let me ask you another question. What can you do intentionally and purposefully to help ensure that our wonderful Apostolic children and youth are nurtured, mentored, encouraged, and affirmed to carry on the torch of truth? As I listened to reports flowing back from the 2013 North American Youth Congress and heard the excited, anointed testimonies of those who attended,
I knew the Apostolic future would be in good hands. Now it is up to those of us within the local church body to nurture the fire that was ignited, to fan the flames and make sure it does not sputter out and die. We must help it spread to every young person by creating an atmosphere where the infectious and transformative power of the Holy Ghost can work in each of them.
Parents, encourage your children in the ways and Word of the Lord; expose them to the house of God every chance you get; let them hear you pray at home and at church; let them see you worship and honor God. Demonstrate how to respect and support your pastor as you work together to reach your city with truth.
Leaders, take every opportunity to en- courage and affirm the young people in your congregation. Let them know you believe in them and their future. Assure them God has a plan for their lives. Set an example they can see and aspire to.
Pastors, your role of shepherd in teaching, mentoring and training the next generation is crucial. Launch Your Ministry has many resources available to help you do it with intention and with excellence. Check out launchyourministry.com for information, video training materials, and other resources. Help position your young people to hear the call of God on their lives, answer that call, become licensed in the United Pentecostal Church International, and carry this vital message of truth to the waiting harvest.
NOVEMBER 2013  PENTECOSTAL HERALD