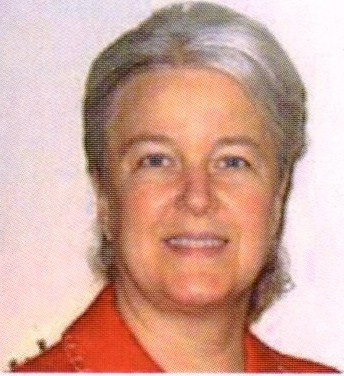 By Sandra Baker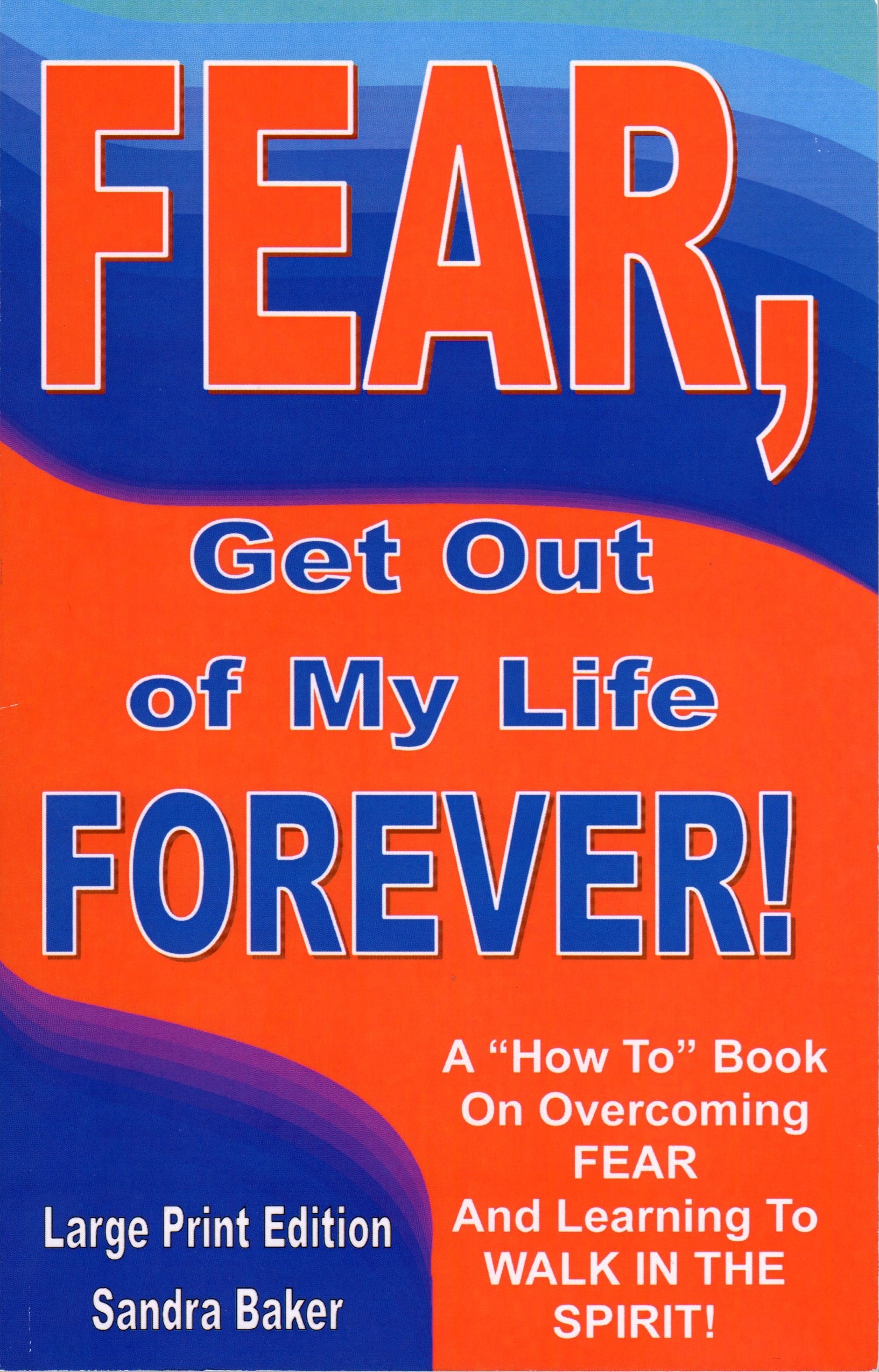 The Bible says, "And ye shall know the truth, and the truth shall make you free." So, what is truth? It is the Word of God. ("Sanctify them through thy truth; thy Word is truth." John 17:17) The Bible also says, "If the Son therefore shall make you free, ye shall be free indeed." (John 8:36) Therefore, since the Truth makes you free, and the Word is Truth, then the Word of God makes you free! It is time for you to be free. It is time to speak and believe the Word of God. Yes, the Word will make you free, but it will not happen without effort on your part.
You Must Become Desperate For a Change
And You Must Work At That Change Consistently.
A certain woman in the Bible in the Book of Mark, Chapter 5, had a bad physical problem. Her problem had not gone away for twelve, long years. She had suffered many things, been to many doctors, spent all her money, and nothing helped! She steadily became worse.
What kept this woman bound by her problem for so long? Was it because all she had previously heard was a negative report, or negative words? All the physicians she had been to had probably spoken nothing but NEGATIVE words to her.
"You're not going to make it."
"There's nothing we can do."
"You only have so long to live."
"You are a HOPELESS case!"
"There's no future for you."
"You are going to die."
The Bible says "Whatsoever ye shall bind on earth shall be bound in heaven: and whatsoever ye shall loose on earth shall be loosed in heaven." (Matthew 18:18)
Sometimes, I believe we bind people by the words we say, especially if two or three witnesses say the same thing. If they believe the bad we are saying about them, then they are agreeing with the negative. This woman probably had NO one telling her she would get better, or that everything was going to be all right. How sad!
What a difference the Word of the LORD makes. Hearing the Word produces faith. Faith produces hope. Hope produces healing. Suddenly, the woman started hearing something different from what she had been hearing for years and years. She started hearing positive words about this man called Jesus.
It was incredible. People everywhere were excitedly testifying about Jesus healing the sick, and raising the dead. Could it be that it could happen to her? Could it be that this man called Jesus could heal her weary body?
When she heard the word about Jesus, suddenly something started happening on the inside. The positive word was increasing her faith. That faith (from the Word) made her get up and press toward the answer!
"For she said, if I may touch but His clothes, I shall be whole. And straightway the fountain of her blood was dried up; and she felt in her body that she was healed of that plague."
The fear was still inside her.
The trembling was still there.
It was time for her to tell ALL THE TRUTH.
No more hiding…
No more denying…
She opened her mouth and confessed all the truth!
"And He said unto her, Daughter, thy faith hath made thee whole; go in peace, and be whole of thy plague (problem)." It sounds like it was completely gone to me! She "pushed herself" and got FREE! We, too, must confess, "It's me! I am the one who has the fear. I am the one who has been thinking wrong. I am the one who has been talking negatively. It is me! Forgive me, LORD." Then, we must PUSH ourselves to become free.
A great thing to realize is that when Jesus ascended up on high, the Bible says, "He led captivity captive." (See Ephesians 4:8) In other words, the thing that was binding you, Jesus bound it! He has already locked up the fear that is keeping you locked up! Fear has no hold on you. It is bound. It cannot control you.
So, where does the fear that you are experiencing come from because it feels so real?
Fear can only be conjured up by your own negative, thought life.
It is like a creation of your imagination. The fact is that fear cannot bind you. It cannot! Period. In actuality, once you have been born again God binds your fear and it cannot control you, yet, as long as you THINK you are bound by fear, you feel like you are. The Bible states "For as he thinketh in his heart, so is he…" (Proverbs 23:7)
Jesus has already paid the price for your deliverance from fear. He cannot come and die on Calvary again. He led captivity captive by the shedding of His blood and bound the things that were binding you.
Please try to understand this very important thing: there is no door on your prison anymore. It is forever removed. Although you may choose to walk back into that prison cell, sit down in gloom and despair, and feel sorry for yourself, the door is not there. You are free to leave anytime you want. You do not have to live there in a life filled with fear anymore. You simply must realize you are free. Think about it, YOU ARE FREE!
Yet, we continue to go by how we feel and not by the Word of God. The sad part is this. While we sit in our cell, our children or our families may be going to hell. Why? Because when we feel like we are bound up in a prison, the only thing we can think about is "ME!" All the while Satan has slipped in and is stealing those we love around us. We cannot help them; because we are too busy trying to help ourselves.
We know our children need our help, but we are too scared. We know they are doing things they should not do, but we are too afraid to put our foot down.
"I tried to talk to them one time, but they became mad and I'm afraid they'll leave home."
"I can't try again."
"I feel afraid."
"I feel . . ."
"I…I…I!"
Hear what the Word of the LORD declares to you! "Stand fast therefore in the liberty wherewith Christ hath made us free, and be not entangled again with the yoke of bondage." (Galatians 5:1) When you receive the Power of God into your life, the prison door removes FOREVER. (See Acts 1:8) The Work is done. I said it before; Jesus cannot come back and go to Calvary again. He cannot come down and snatch that door off again. The Bible says, "He that the Son hath made free, is free indeed." You are free!
The sad part, however, is that because we walk in the flesh, and do not continually walk in the Spirit, our feelings drive us back into that prison cell. That is why God instructed us to walk in the Spirit (which means to walk in the Word according to John 1:1 and 4:24). We must let the Word of God continually come out of our mouths.
The only time you can conquer any fear that binds you, is when it shows up. It does not matter how much you pray or fast before it comes on you, it will still show up again and again. Prayer and fasting will endow you with more power, yes, but you still must do something when fear shows up. This is the only time you can control it, while you are actually experiencing fear.
You MUST take your legal authority IMMEDIATELY and overcome it. (Faith without works is dead!)
I mentioned to you earlier how I had expected God to "zap" fear from my life because I had prayed so much. He did not!
I had to get up from my prayer bones, believe what I had been praying, and take the authority God had already given me!
God had heard my prayer, now I must possess it in faith! I must do some works!
It is time to STOP being slaves to our problems. HANNAH cried out to God because of her affliction (her problem). "HELP! Help me or I will die!"
In other words, her problem was so hopeless that she would rather die than to live with it. After she heard the Word from the man of God, she got up in faith and went home believing.
We, too, must reach that same desperation.
We must go into travailing prayer, cry out to God for deliverance, then get up, and go on in faith, KNOWING that God has told us, "You are free, indeed! Nevertheless, knowing is not enough. We must ACT like it's already done!
What would happen today if you finally realized that there is no door on your prison anymore? You realized that you are actually FREE? That you can be yourself and be happy? What peace you would feel! What joy you would have! What victories you would win for the Kingdom of God!
Picture it if you will: The jail cell that you have been sitting in, whatever the problem, whatever the fear…
No door…
No chains…
Nothing that can keep you!
You are just sitting there inside the cell.
It's your choice.
Nothing is holding you.
Nothing is binding you.
You are free to leave.
If fear continues to bind you, then you are choosing to walk back into bondage and live there. It is your thoughts that are keeping you in the bondage of fear.
You must realize that the choice is yours, the thought is yours, and the brain is
Yours! You are the deciding factor!
You have power that you are not yet realizing. Even the legion of devils could not prevent the possessed man from running to the feet of Jesus. God MADE you that way, also. He made you to have a CHOICE! YOU choose to entertain fear, or you choose to command it out of your life. Once you realize this very important lesson (that the choice is YOURS) then you will be well on your way to overcoming fear.
People who return to prison repeatedly have become what is termed "institutionalized." They do not know how to live outside the jail cell. Please do not allow yourself to be spiritually "institutionalized" because of fear. Learn to live in the beautiful world of freedom.
You can refuse this very minute to ever go back and sit down in that bondage. Why not ask God to forgive you for not believing Him, and for doubting His Word. Then, get up and do something. Bless someone else today.
I praise the LORD that faith does not depend upon our feelings. Faith is not a matter of emotions. Faith is a matter of the will! Since we already have "a measure of faith" (whether we feel like we do or not), all we have to do to "have faith" is to decide to take God at His Word. Two things you must do.
The first is to believe the Word!
The second is to speak the Word!
"For verily I say unto you, That whosoever shall say unto this mountain, Be thou removed, and be thou cast into the sea; and shall not doubt in his heart, but shall believe that those things which he saith shall come to pass; he shall have whatsoever he saith." (Mark 1 1:23)
It is not "what you say is what you get," or the power of positive thinking, but it is believing that the word of God is true!
The Word of God creates. It always has, even from the beginning. The Bible says that Jesus Christ is the same yesterday, today, and forever. Jesus Christ IS the WORD! (John 1:1, 14) Therefore, the Word is the same. It has the same creative power when it is spoken AND believed.
Why not serve notice on the devil today! Refuse to sit in that prison cell anymore while your children are going to hell. Refuse to hide under a shell while people all around you are going to hell. You have work to do!
The Bible says, "The Spirit of the Lord is upon me, because he hath anointed me to preach the gospel to the poor; he hath sent me to heal the brokenhearted, to preach deliverance to the captives, and recovering of sight to the blind, to set at liberty them that are bruised." (Luke 4:18)
"I am FREE!"
"FEAR, GET OUT OF MY LIFE FOREVER!"
This article "There Is No Door on My Prison Anymore!" was excerpted from the book Fear, Get Out of My Life Forever! written by Sandra Baker. It may be used for study & research purposes only.