Whether you're developing a relationship, preparing a meal, baking a cake, fixing a car, running an errand, or writing an essay, there is one key ingredient needed: time! Getting to know Jesus requires spending time with Him. Spending time with Him develops your ability to communicate with Him. Effective communication requires not only talking but also listening.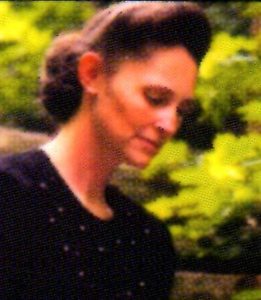 By Kim Johnson
To View the Entire Article, Click Here
To Download the Entire Article to Your Computer, Click Here
To View the Outline, Click Here
To View the PowerPoint, Click Here
To Order More by Kim Johnson, Click Here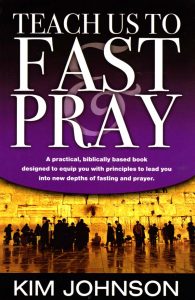 Be careful for nothing; but in everything by prayer and supplication with thanksgiving let your requests be made known unto God.
PHILIPPIANS 4:6
Conversation
Prayer is having a conversation with God. It is the means by which you "seek after God" and develop a relationship with Him. As you know, a conversation can take many different directions. There are short conversations and long conversations; intellectual conversations and brainless conversations; deep, intimate, conversations or lighthearted conversations. There are spiritual conversations and not-so-spiritual conversations. No matter what type of conversation it is, to really get to know a person you have to spend time communicating with that person. Have you ever called a friend and patiently endured several interruptions before you were able to finish your conversation? How much more fruitful would that conversation have been if it had been focused and not interrupted! You may have discovered that the more time you spend with some one the easier it is to communicate with that person. Once honest, heart-to-heart communication begins between two people it can manifest different depths throughout the conversation. For example, in one conversation you can laugh together, cry together, be serious together, dream together, agree and disagree together, and when the conversation is through, you feel that you've accomplished something together.
Prayer is the contact point of conversation between us and God. It can take several different directions such as thanksgiving, worship, supplication (humble petition), and intercession. It enables you to get to know each other. I Corinthians I 3:12 says, "But then shall I know even as also I am known." Could it be that the more you let God into your life and express your heart to Him through prayer, the more God will let you into His life and express His heart to you in prayer?
Save your soul (Luke 21:36)
Increase your obedience (Psalm 119; Matthew 7:21)
Sanctify (purify) your soul (Psalm 17:5; 19:12)
Sanctify your food and water (I Timothy 4:4-5)
Make provision for your needs (Matthew 6:33-34)
Help in the time of trouble (Psalm 34:4-6; Acts 12:5)
Deliver you from fears (Psalm 34:4)
Deliver you from your enemies (Psalm 64)
Help you overcome temptation (Hebrews 4:15-16)
Bring peace (Philippians 4:6-7)
Bring success in business (I Chronicles 4:10)
Bring healing (Psalm 6:2-9; 103:2-3)
Make you a soul winner (Psalm 2:8)
Enable you to do exploits (Daniel 11:32)