Seventy-seven percent of church visitors that visit because of your web site, state that their decision to visit was influenced by what they saw on the web site.  Now that's a statistic you can't afford to ignore. Your site will influence your guests either positively or negatively, and I think you want it to be positive.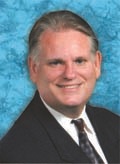 By Tim Massengale
To View the Entire Article, Click Here
To Download the Article Directly to Your Computer, Click Here
To View the Outline, Click Here
To View the PowerPoint, Click Here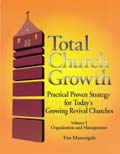 Bro. Mark North was sitting in his church office when the phone rang.  On the other end was his good friend, Vernon Baker, who pastored an amazing revival church about a half hour away.
"Hey, Elder!  What can I do for you? … Now?  You mean right this minute?  Uhhh… well, I guess so.  What's so urgent?"  Mark listened to the elderly pastor for a few moments.  "Wow.  Okay.  I'll rearrange my schedule and be right over.  See you in a few!"
Forty-five minutes later Mark knocked on Elder Baker's office door.  He was greeted with a hardy, "come in!"  Brother Baker was sitting behind his desk, diet Coke in hand.  Seated in the chair in front of the desk was a middle-aged gentlemen dressed in business casual.  He stood as Mark entered.
"Mark," Pastor Baker said, "I want you to meet Tom Hansen.  He attends Bro. Kramer's church over in Spencer."  Mark shook his hand and sat down.  Elder Baker continued, "He called last week and I agreed to meet with him.  After we talked a few minutes I realized you would want to hear what he had to say as well.  Like I told you on the phone, Tom runs professional web design company.  He normally works with large corporate clients, but he also does church web sites as a ministry.  I'm considering hiring him to redesign the web site for our church."
Mark nodded.  "Sounds good.  We've wanted to get our web site going again also.  We had one a couple of years ago, but the girl who designed it for us got married and moved away.  No one else knew how to make changes on it and when it came time to renew the hosting service I let it go.  The site was so outdated it was embarrassing."
Tom listened and nodded.  "That is a common problem, especially with older style web sites.  They were built using the HTML programming language and unless you knew HTML programming or knew how to use a web design program, you were stuck.  But web sites have evolved considerably since then."
Elder Baker held up his hand.  "Tom, before we get into the specifics, why don't you share with Mark what you were telling me.  I had asked why I should spend good money on a web site upgrade.  I'm over seventy and all this Internet stuff is new to me.  Money is pretty tight right now and I wanted to make sure the expenditure was really necessary."
"Exactly," Mark said.  "I know professional web design isn't cheap.  I've heard these sales pitches before.  I'm still not convinced that web sites are cost effective."
Tom listened to both pastors and as they were talking, reached into his brief case and withdrew a brochure, handing one to each of them. "This explains about my company and what we offer churches.  But let me quickly go over a few key points.
Why Church Web Sites
"First, over the past ten years web use has exploded.  Research shows that people are using the web today more than they are using the Yellow Pages.  It has become the first place people turn to for finding businesses and telephone numbers.  So if you are spending money on a yellow page ad, you should strongly consider a good web site as well.
To View the Entire Article, Click Here
To Download the Article Directly to Your Computer, Click Here
To View the Outline, Click Here
To View the PowerPoint, Click Here