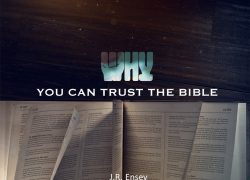 by J.R. Ensey
To View the Entire Article, Click Here
To Download the Entire Article, Outline, or PowerPoint, Click Here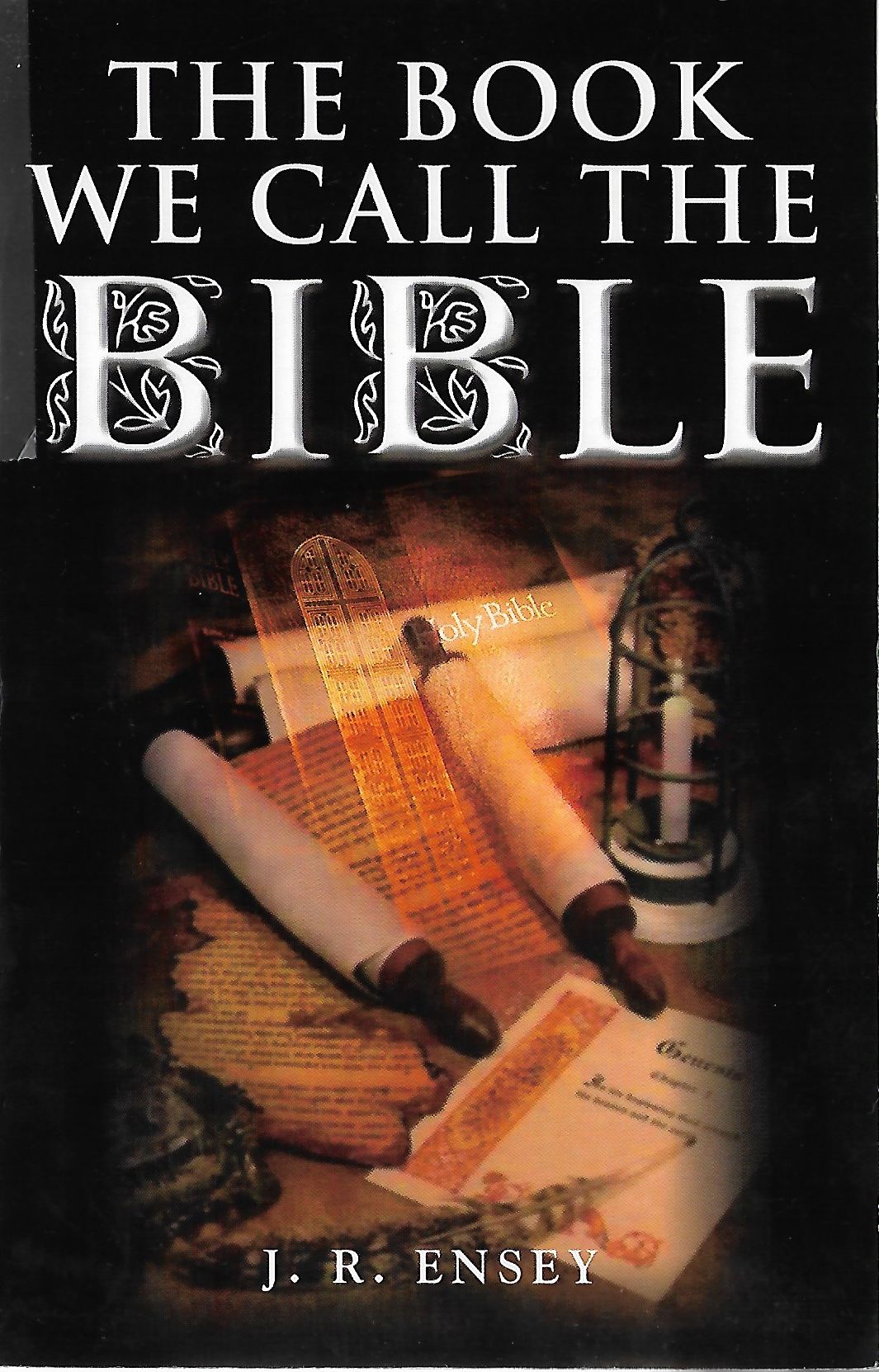 For the Bible to be more than just another book to us, it must be given a special place which transcends the literature of the world. We will not commit our lives and our eternal souls to that which we cannot trust. There must be a sense of the involvement of divinity in its construction and content. We must view it as truthful, dependable, and consistent—and justify that confidence.
Trust is birthed out of the belief that someone has never told anything but the truth, or that something has never failed. Truth breeds trust. We will not trust those who have not been truthful. That means, in this context, one must believe the record of the Scriptures is true, that God has never misinformed us. Accuracy of the scriptural record is crucial to an ongoing faith in our hearts and loyalty in our living.
Some people say, "I believe in God because I feel God! I feel like I am saved…I feel Him in my heart!" Such feelings are impermanent. The time will come when one's feelings will not reflect the presence of God. Doubts and discouragement can then flood in through the breach in the wall of feelings. True believers do not walk by feeling or sight (II Corinthians 5:7). We walk by faith, and sooner or later we are going to be reduced by circumstances to our faith in His Book, not in what we "feel" in our hearts. That is why faith in the Word of God—what God has actually said, not what we feel in our hearts —is essential to victorious Christian living.
The apostle John reassures our faith: "And this is the record, that God hath given to us eternal life, and this life is in his Son" (I John 5:11). One's salvation experience must embrace that concept, and the subsequent ongoing sanctification depends on it. Commitment eventually runs shallow if positive lifestyle dunes changes are made for any other reason.
The writer of Hebrews tells us that "faith is the substance of things hoped for, the evidence of things not seen" (Hebrews 11:1). We believe that God is and that He is a rewarder of those who diligently seek Him (Hebrews 11:6) because those things are written in the Book and we have put our confidence in the record. Jesus was praying to the Father and said, "Thy word is truth." If He believed that, then we should believe it!
The Bible Is Bold
One of the first things that we note in the Scriptures is that there seems to be no trepidation in detailing the past or predicting the future. The Bible boldly foretells future events in detail. It would have been discredited long ago unless its accuracy was verified and witnessed. The Holy Writ has never given man reason to think of it as a collection of fables and lies. Deuteronomy 18:2022 submits that the ultimate test of a prophet's authority is the accuracy of his predictions. If they don't come to pass, he is deemed a false prophet. So we can measure the Bible by its own test. What other book would chance putting into print the foretelling of such events as Israel's four hundred years in Egypt (Genesis 15:13), the fall of the great city of Nineveh (Isaiah 10; Nahum), the return of Judah (Isaiah 6:11-13), the unique circumstances of Christ's birth (Isaiah 7:14), or the precise details of His sufferings and death (Isaiah 53)? (See other examples in Appendix 1.)
There are a number of books on my shelves which contain prophecies of the future, but most of them are long out of print and authored by men who are now forgotten or discredited. But the Bible remains a best-seller because it has never misled us in any way. Its prophecies have come to pass and its recording of the past has never been disproven.
Men have tried and men have failed.
To View the Entire Article, Click Here
To Download the Entire Article, Outline, or PowerPoint, Click Here