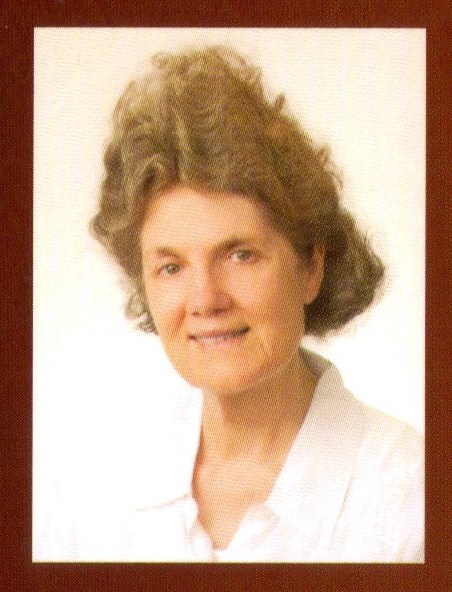 By Joy Haney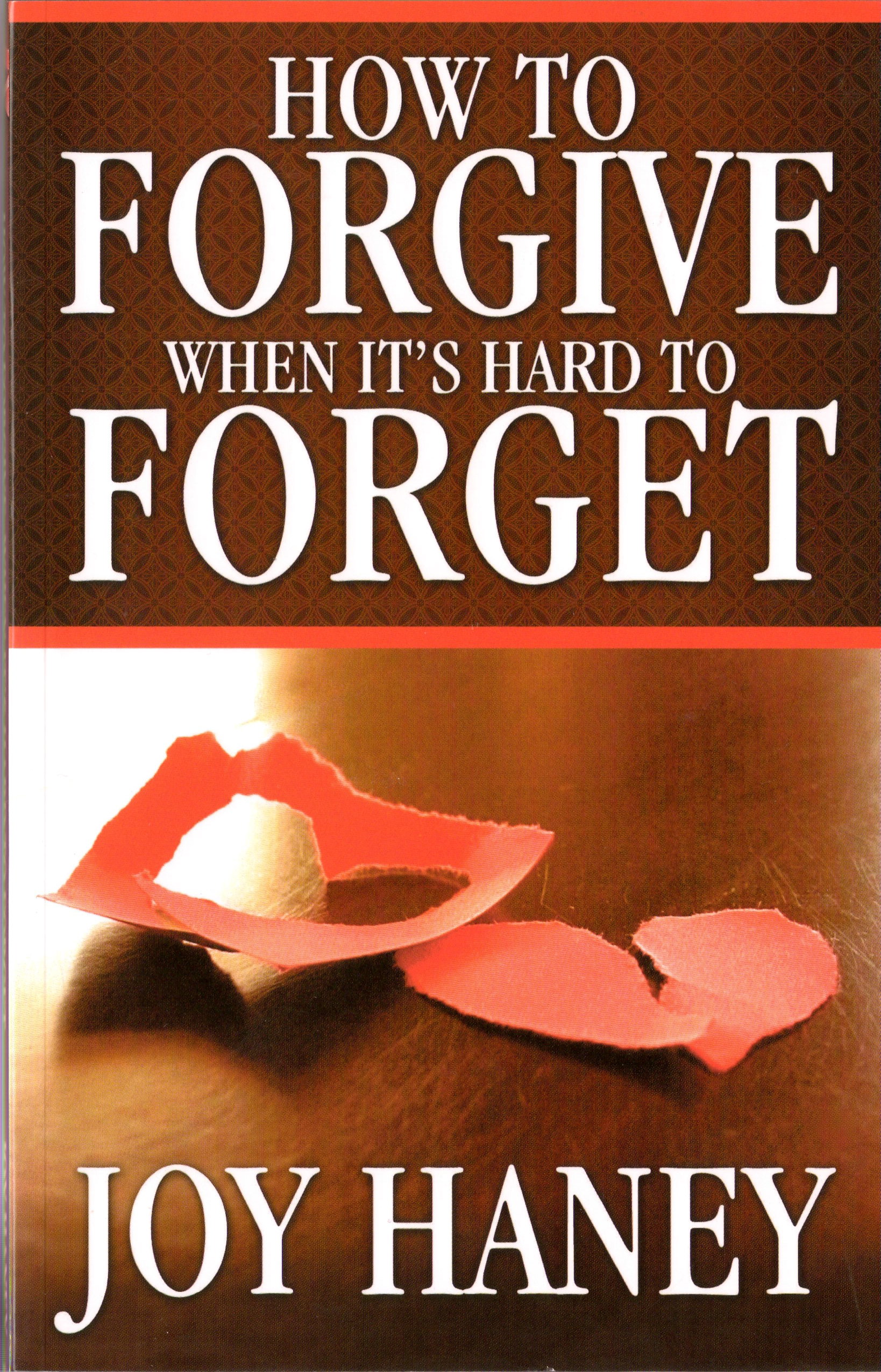 You can find good in all experiences if you look long enough or give it time to emerge. You must be willing to find it and not let an angry, bitter spirit obscure it. When you look at Joseph and see the extraordinary events that took place in his life, you would be prone to say, "I cannot see God in that. Why would all that be necessary? Why did God allow him to be hurt so much?"
It is distressing to be rejected by one's own brothers and family and threatened to be killed by them. This happened to Joseph when he was just a young man. Try to mentally put yourself in his place. After they tantalized him with death, the older brother took mercy on him. Instead of killing Joseph, they sold him to a band of travelers who took him away from his home into a strange land. Then when he got there, he was sold as a slave into a wealthy man's home and the wife lied about Joseph's character. Because of her lies he was thrown into a dungeon where he lived innocently for two years. It is nothing you would have chosen, but Joseph did not choose it either.
Joseph did not become bitter, but kept a good attitude through all the times he was burned by others. His attitude always kept sending him to the top. It was his attitude of hope and faith that caused his brothers to be jealous of him in the first place. Because he was a dreamer and saw things in the future they did not see, they wanted to get rid of him. His dream got him in trouble, but it also got him out of trouble. His dream was not a selfish dream, but included God. God had his eye on Joseph during the whole scenario of his life. He never was alone even when he appeared to be.
Joseph summed up the story of his whole life with these words, "But as for you, ye thought evil against me; but God meant it unto good, to bring to pass, as it is this day, to save much people alive" (Gen. 50:20). He did not build a shrine of bitterness or harbor an unforgiving spirit, but instead kept his eye on his dream and his integrity with God.
Joseph had every right to be bitter according to human thinking. You also will be able to justify bitterness, unforgiveness, and hate by looking at the motive and person who burnt you. It is possible that you will have a good human reason for worshipping at the Shrine of Unforgiveness. Man's way is always destructive, but God's way is the path of life.
In every sorrow, there is a lesson to be learned; for adversity teaches us if we allow ourselves to be taught. Something good can flow out of the darkest prison of life. Paul's sweetest epistles were from prison cells, John's Revelation was written in exile, and John Bunyan's Pilgrim's Progress came from the Bedford jail.
What are you writing during your time of trouble and anguish of soul? You can either cry, "Unfair," and let self-pity be your soul mate, or you can build a new life from the ashes.
Wallace Johnson, builder of numerous Holiday Inn motels and convalescent hospitals, told how when he was forty years old, he worked in a sawmill. One morning the boss told him, "You're fired!"
Depressed and discouraged, he felt like the world had caved in on him. When he went home, he told his wife what had happened. She simply asked, "What are you going to do now?"
That set him to thinking. He said, "I'm going to mortgage our little home, and go into the building business."
His first venture was the construction of two small buildings. Within five years, he was a multimillionaire! He said, "Today, if I could locate the man who fired me, I would sincerely thank him for what he did. At the time it happened I didn't understand why I was fired. Later, I saw that it was God's unerring and wondrous plan to get me into the way of His choosing!"
You may say, "Well, did God order my divorce? Did he order my accident? Did he cause my pain?" Probably not, but neither did He order Job's trouble. He said it would rain on the just and the unjust (Matt 5:45). This is an explanation for some happenings. Life will not be perfect. Other things are brought on because of our lack of caring about certain details — a cause and effect system. If you stay out in the snow long enough without a hat or coat on you will probably get sick. Then again there could be a contest between God and Satan, as in the case of Job. Trouble comes to all sooner or later. It is not the trouble that matters the most, but what we do with the trouble.
Troubles, struggles, and disappointments can make you beautiful inside if you will let them. It is how you react to the pain that tells what vessel you will become. There is on the coast of Pescadero, California, the famed Pebble Beach. The waves dash and roar continuously and make their way among the stones on the beach. The waves toss and grind the stones together and hurl them against the rugged cliffs. Day and night, the wearing down of the stones continues. Tourists from all over the world gather the beautiful, round, polished stones for ornaments and keepsakes.
Near Pebble Beach is a towering cliff which breaks the force of the dashing waves. There in a quiet cove, sheltered by the cliff, is an abundance of stones. These are not wanted because they have escaped the turmoil and beating of the waves. They have no beauty, but are rough and angular.
The waves of sorrow and trouble polish and refine us, and allow us to show forth the power of the Saviour's comforting, healing words. Many great things are born in the brokenness of our lives. It is the desperate times that demand greatness. Handel, the great composer was burned by circumstances and those that took advantage of him.
The aging composer, bowed by misfortune, wandered the lonely streets of London nightly in hopeless despair. Only memories of his past glory, when the brilliant man was touted by the court society of London and Europe, were left to him and it now seemed his musical genius was gone forever. George Frederick Handel, once the favorite of kings and queens, had been forced into bankruptcy and had become a pauper.
One bitterly cold morning during the winter of 1741, Handel returned to his lodgings to find a thick package on the table. It contained a text made up of Scripture verses from the librettist Charles Jennens. Dazed by cold and hunger, Handel listlessly leafed through the pages.
"Comfort ye, comfort ye, My people, saith your God . . . . Behold! A virgin shall conceive and bear a Son, and shall call His name Emmanuel, God with us . . . . The people that walked in darkness have seen a great light . . . . For unto us a Child is born, unto us a Son is given . . . and His name shall be called Wonderful, Counsellor, The Mighty God . . . . Then shall the eyes of the blind be opened, and the ears of the deaf unstopped . . . . He shall feed His flock like a shepherd: and He shall gather the lambs with His arm, and carry them in His bosom . . . ."
Excitedly, he read on. "He was despised and rejected of men; a man of sorrows and acquainted with grief …. He looked for some to have pity on Him, but there was no man; neither found He any to comfort Him . . . . But thou didst not leave His soul in hell . . . ."
He hurriedly read on. "I know that my Redeemer liveth, and that He shall stand at the latter day upon the earth . . . . King of kings, and Lord of lords, Hallelujah!"
The Words burned into his soul and struck a responsive chord within him. He rushed to the piano with pencil in hand and began to write the music to the immortal Messiah. For two weeks he labored incessantly.
Handel saw no one and refused food and sleep. At last he finished the great oratorio and a friend was admitted to his room. Tears were streaming down his face. "I did think I did see all Heaven before me, and the great God himself," he declared of the completion of the glorious "Hallelujah Chorus."
The composition was first heard in Dublin where it was an overwhelming triumph. Several weeks later it was again a tumultuous success in London. During this performance the king, carried away by the glory of the great "Hallelujah Chorus," rose to his feet and the audience followed his example! Today, audiences all over the world still rise and remain standing during this chorus.
In succeeding years George Frederick Handel became blind, ill, and poor. But the composer of the great masterpiece never again permitted his misfortunes to overcome his spirit.
You do not choose sorrow, but when it comes let it refine you. Sorrow teaches, for often the tear is the lens through which we see the formerly insignificant enlarged into eternal importance. Sorrow chastens and refines. It detaches us from the external, and gives us opportunity to become connected with the essential and permanent.
Blackwood's Magazine several years ago reported these words of a great vocal teacher about one of his pupils:
"She sings well, but she lacks something, and that something is everything. If I were single I would court her; I would marry her; I would maltreat her; I would break her heart, and in six months she would be the greatest singer in Europe." The alabaster box must be crushed before the exquisite odors of the precious ointment are released.
Till the heart aches, it never knows its most exquisite joys. Songs in the night are usually sweet memories of the day of pain that is past. Touches of beauty are given to us by the gracious Spirit in the darkness though we cannot see. When sorrow teaches the heart, it tames wildness, softens asperities and makes it great with kindness and sympathy. And so, sorrow is not always a penalty for sin but a preparation for growth.
Today if you will take an old stick and stir around in the ashes you will find a jewel that is shining underneath the hurts of it all. You have no promise of tomorrow, yesterday is history, you have only today. You are in charge of today. What are you doing with it?
Jewels can often be obscured by false fronts, obscure purposes, or misunderstandings. The value of a diamond is hidden beneath the black crusty exterior. It must be mined and brought to the surface before it can be of use to any one. During times of extreme pain and suffering, things that were lying hidden are exposed and jewels are discovered.
A wise and powerful king used to assume the dress of a peasant and tour through his domain to see in reality how his subjects fared. Stopping at a wayside inn for food and rest, he found it full of travelers. As he spoke to the innkeeper, instantly a knight stepped forward, and in tones which brought every man to his feet, exclaimed, "The dress may be that of a peasant, but the voice is that of my lord, the king."
This is the day to look for the jewel in the rubble of despair and not be overtaken by the flood of hurt and anger that would try to consume you.
TODAY
The best thing you have in this world is today. Today is your savior; it is often crucified between two thieves, yesterday and tomorrow.
Today you can be happy, not yesterday nor tomorrow. There is no happiness except today's.
Most of our misery is left over from yesterday or borrowed from tomorrow. Keep today clean. Make up your mind to enjoy your food, your work, your play — today anyhow.
You can do anything if you will only go at it a day at a time.
If you're bereaved, betrayed, heartbroken, why, take a day off. One day will not matter. Today put away your festering thoughts. Today take some simple joys. Today be a little happy in the sunshine. You can do it. It's the burden of the coming days, weeks, and years that crushes us. The present is always tolerable.
Why let life depress you? You don't have to live your life, only a day of it. Come, let's finish our small task manfully. It's not long.
Don't let life mass against you. Attack it in detail and you can triumph.
The past is what we make of it. It is the temper of the present that qualifies it. It depends upon how you now consider it, whether it brings you despair or encouragement.
Don't let the past unman you, benumb you with remorse, or weaken you with self-contempt.
The poet says we rise by stepping on our dead selves. And as for the future, the best preparation for it is an unafraid today.
If you are to die tomorrow, the best way to be ready is to discharge faithfully today's duties, and to enjoy heartily today's simple pleasures.
Today is yours. God has given it to you. All your yesterdays He has taken back. All your tomorrows are still in His hands.
Today is yours. Just a little strip of light between two darknesses.
Today is yours. Use it so that at its close you can say:
"I have lived, and loved, today!" — Dr. Frank Crane
This article "A Jewel in the Rubble of Despair" was taken from How to Forgive When it's Hard to Forget by Joy Haney and may be used for study & research purposes only.