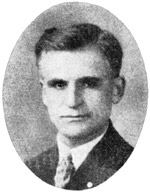 By Andrew D. Urshan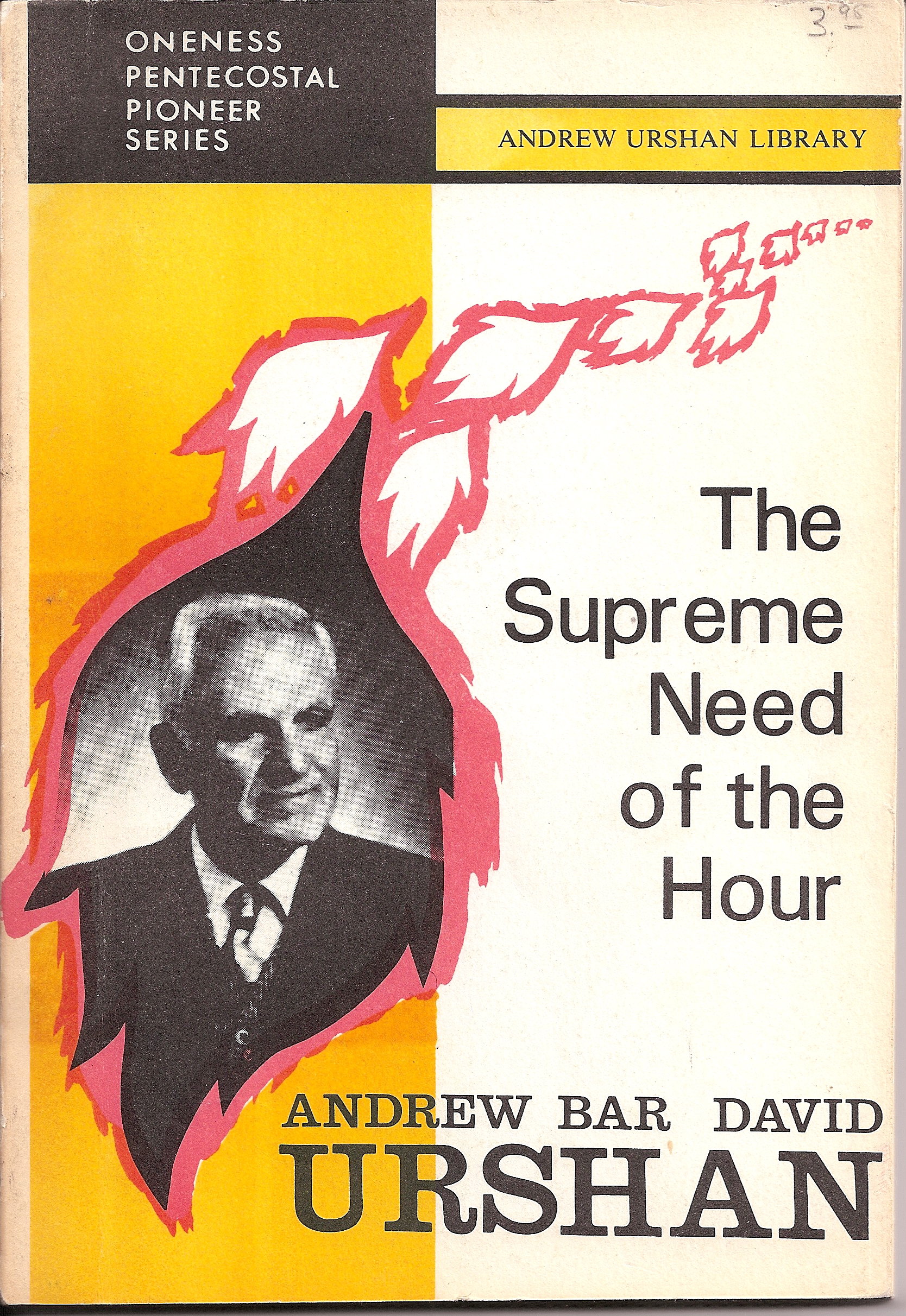 A Thorough Study of Luke 18th Chapter
Why are all the prayers of God's people not answered, is a question still in existence. Luke chapter eighteen gives us the reason very definitely. Our Lord, in His perfect wisdom, took time and spoke several stories to give us light on the subject.
The reader will notice at once that our Lord opens this chapter with the necessity of prayer. "And He spake a parable unto them to this end that men ought always to pray, and faint not." Then He goes on to say how and why the prayer of the widow was answered, etc., etc.
In the above chapter, we have five answered prayers and two unanswered prayers. It is rather encouraging from this account to know, that, there are more answered prayers than unanswered.
The question is, why were two prayers not answered, the record shows two principal reasons; First, because one who prayed had a proud and judging heart, who trusted his good works and despised the poor sinners; and the second man trusted his riches and despised the poverty of this life.
"The Pharisee" represents religious satisfaction, because of self righteousness, hence pride and a judging spirit. "The young ruler" represents the people who are holding fast on their earthly possessions, yet seeking God. Both men are sadly disappointed and their prayers were unanswered. The Pharisee desired God's approval on his good works, but he was unheeded; and the rich man, desired eternal life in addition to his luxurious earthly life, and he also went away sorrowful because God could not grant His request. The young ruler was not a bad man, neither the good Pharisee, but the only thing that hindered their prayers was, 1st—a heart overcharged with pride and judging, "I thank thee, I am not as that publican, etc., etc. 2nd—the heart set on the things of this life, "And when he heard this, he was very sorrowful: for he was rich." What a marvelous fulfillment of the following text, "He that saveth his life shall lose it."
Why are our prayers not always answered? Because of these two reasons, we come before God with a judging spirit in our hearts which always is a result of spiritual pride and other times we come to a prayer meeting with our minds fixed to hold on our earthly goods though there are poor and needy all around us and when an appeal is made for missionaries, we shut the bowels of mercy, etc., we forget that God has said, "whoso stoppeth his ears at the cry of the poor, he also shall cry himself; but shall not be heard." Proverbs 21:13. As to the pride of the Pharisee it is said, "There they cry, but none giveth answer, because of the pride of the evil men. Surely God will not hear vanity, neither will the Almighty regard it." Job 35:3-13. See also Psalm 138:6. "It is vain to boast in ourselves."
Sin stops God's ear to our prayers Psalm 66:18 and Isaiah 59:1-2. Unforgiving spirit hinders our prayers. Mark 11:25. Not heeding the voice of God is another thing that shuts Heaven against our prayers, Proverbs 28:9.
Love of pleasure, like that of the rich ruler, causes our prayers to be unanswered, James 4:3 R.V. Unbelief, is another gulf between us and God, who cannot answer a doubting heart. James 1:6, Hebrews 11:8. Indifference which comes from a life of irreverence also is a menace to the answer of our prayers. II Kings 13:18 and 19. Readers, read these references and see for yourself, why all your prayers are not answered.
God always answers true prayers, but does not answer all our prayers. The poor widow's prayers was answered according to Luke 18, for the following reasons—(Widow's Prayer—verse 2-7). First, it was an importune prayer and the widow knew that she had the right on her side; therefore she insisted to have a hearing and when she obtained it, she won.
It is good to be importune and press our requests before the great throne, but we must first examine and see if we are right in our heart and purpose before God, because "If I regard iniquity in my heart, God will not hear me," says the prophet. So if we can find sufficient promises to back up our request and we prove that the outcome of that prayer will be to God's glory if answered, then next thing for us to do is just what the poor widow did and we will also win if we pray always and faint not. This the elect do and the result is, they cry day and night, until they are avenged.
The reason God justified the bad fellow was, because he admitted and confessed he was bad and his humble attitude toward God and His holy temple and His holy heavens won God's approval. God looks inwardly and hates sin but more so, a heart which will glory in self-righteousness. The Publican was indeed a bad man and he was the one needed mercy, because he not only confessed, but also forsook and thus obtained pardon. "He that covereth his sins shall not prosper; but whoso confesseth and forsaketh them, shall have mercy."
Many times, God does not hear our prayers because we fail to admit we need God's pardon, and if we admit, we don't confess, and if we confess, we do not stand on that ground of humility before God and men like the publican did. Notice please, "The publican, standing afar off," not near the holy altar as the Pharisee did, "would not lift up so much as his eyes unto heaven." Too sinful, he thought he was to look even toward heaven. "But smote upon his breast," an oriental sign of a most abased and sad condition of the person who does so; "Saying, God be merciful to me a sinner." Taken up with two things, a sinner of the worst kind and a needy creature of the fullness of God's mercy. What a confession! What self abasement! No wonder, the Heavens were moved with compassion toward the poor and sin benighted. The apostle James meant for Christians of his time to do just what this publican did, when he said, "Draw nigh to God and He will draw nigh unto you." How? "Cleanse your hands ye sinners, purify your hearts, ye doubleminded. Be afflicted and mourn, and weep, let your laughter be turned to mourning, and your joy to heaviness. Humble yourselves in the sight of God and He shall lift you up."
It takes all humility of heart, a thorough confession and a real made up mind to turn away from all sin to make the Righteous One, turn toward us with an abundant answer of our prayers. Let us therefore come down from the judgment seat and rush with humility to kneel down before the mercy seat, that we may be heard of God, who hates religious pride.
Among the crowd, where these golden thoughts on prayer were uttered, there were waiting hearts of some loving parents, who besought the Lord to take their precious children in His hands and bless them by His divine touch, so we read, "and they brought unto Him also infants, that He would touch them; but when His disciples saw it, they rebuked them." Sometimes the worst hindrances are created, by the best men and women of God. "But Jesus called them unto Him and said, suffer little children to come unto me, and forbid them not for of such is the kingdom of God." The great difficulties were surmounted, the innocent won, and their request was granted in spite of the disciples unwise action.
Herein is the power of innocence and simple faith displayed. It was this kind of innocence the ancient prophet wanted, when he cried out, "Keep back thy servant also from presumptuous sins, let them not have dominion over me: then I shall be innocent from the great transgression." Then he proceeds, "Let the words of my mouth and the meditation of my heart, be acceptable in thy sight, O! Lord!" Sometimes our prayers are not answered because we are schemers and too wise in our own conceit. God wants us to approach Him as innocent little children, and then He will answer our prayers.
Seeing the sorrowfulness of the young ruler because he could not sacrifice all he had, prompted Peter to ask the Lord, "Lo have we not left all and followed thee." etc. Here is the way of knowing God's thought about our devotional life portrayed. The apostle is not kept in darkness concerning his great earthly losses for Christ's sake; he was at once informed of the outcome of "leaving all to follow Jesus." "And He (Jesus) said unto them, verily I say unto you, there is no man that hath left house or parents or brethren, or wife or children, for the kingdom of God's sake, who shall not receive manifold more in this present time and in the world to come, life everlasting." Yes, the consecrated disciples were answered and their hearts were comforted, their seeming loss was a great gain and they need not go away sorrowful like the rich young man, whose prayer for life everlasting was rejected.
It is rather interesting to see our Lord commencing His discourse on prayers with an importune prayer and close it with an importune prayer. The Lord evidently is forcing His first utterances of the chapter, "that men ought always to pray," or they should not begin unless they have made up their mind to pray through like the widow and the blind Bartimaeus.
Why didn't the Lord stop at the first cry of the poor blind man to heal him, is a question to be considered. Did He not know just what he needed? Yes, He did, but why did He pass him by? We suppose that He might leave a record that God wants His people sometimes to pray so loud, so persistently and so continually until they are not only heard, but actually answered. Many people now-a-days are opposed to the loud cries of the needy and poor souls. They brand it fanaticism. They say, "God has ears to hear and you don't need to howl and holler," and they rebuke such importune and loud prayers like the crowd did to the blind man.
What a defeat it would have been for the poor blind man if he had obeyed the rebuke and stopped crying, he would have remained blind until death, he would have missed the great joy he obtained and His Lord, the Son of David would have been robbed out of His glory in that case. Yet the fact is, that many are stopped from crying, by the rebuking masses who would not pray through themselves nor will they let others do so when oppressed by their need.
"We thank God for Mr. Bartimaeus who was too earnest and importune to listen to the unwise rebukes, but cried so much, the more, "Thou Son of David, have mercy on me." We also praise Jesus for not rebuking the crying soul, but rather He honored and encouraged the sad and crying heart by stopping and saying, "What will thou that I shall do unto thee." And our blind friend was not unprepared to give the right and sound answer to that great and gracious demand, but he soberly and boldly presented his most need, "And he said, Lord that I may receive my sight."
The blind man had many other needs but he wisely brought out the biggest one before the Lord. He could have said, "Lord, first of all I wish to know why you passed me by, when you knew I was a blind man and needed your immediate help; secondly I wish you to rebuke this mean crowd who did their utmost to stop me from crying loud and persistently to stop you." Thirdly, "I have only an old coat with many mending's and through my excitement I left it somewhere in coming to you, please see that I will have a new suit" and fourthly, "Lord, that I may receive my sight. All these requests were reasonable, but why did he not mention these things? Because his request for the most important need had too great a hold upon his sad heart and that consumed the secondary matters, and that is why he won like the poor widow.
What a lesson for us who are in need, who believe in a prayer life! Dear ones let us, also be wise not only before men, but before God. Let us pray about our prayer. Let us meditate a while before going to God in prayer. Let us remember the Lord may stop and ask us, "what will thou that I shall do unto thee." That we may also soberly and persistently have our answer ready, and we shall receive.
Let me say that it is not enough for us to read these truths regarding answered and unanswered prayer, but, let us at once repent from all pride and judging others and also repent from a selfish life which loves the things of this world like the rich young ruler and defeat our prayer life. But let us remember the widow, the publican, the parents of children, the disciples and the blind man and their righteous motives, their humble hearts, their innocent actions, their consecration and their sound and importune life of prayer and do the same that our prayers may also be answered.
To pray we must—how to pray we must know also; but to pray persistently, unselfishly and sincerely we must also. Let us pray! Pray! Pray!
This article "Answered and Unanswered Prayers" was excerpted from the book: The Supreme Need of the Hour. Written by Andrew David Urshan. 1981. It may be used for study & research purposes only.