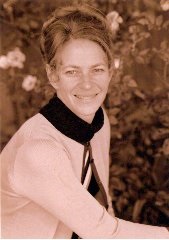 By Ruth Rieder
To View the Entire Article, Click Here
To Download the Entire Article Directly to Your Computer, Click Here
To View the Outline, Click Here
To View the PowerPoint, Click Here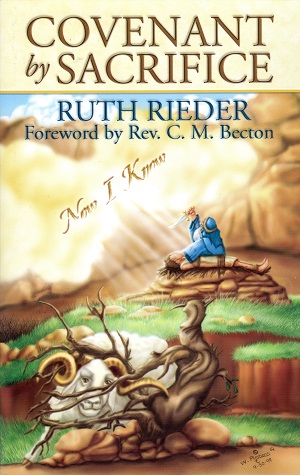 And the LORD visited Sarah as he had said, and the LORD did unto Sarah as he had spoken. For Sarah conceived, and bare Abraham a son in his old age, at the set time of which God had spoken to him. And Abraham called the name of his son that was born unto him, whom Sarah bare to him, Isaac."
Disbelieving laughter resounded from the lips of Abraham when God told him of the impending birth. In response God chose the name for the miracle child—Isaac, meaning laughter. Sarah also laughed incredulously within herself upon learning of the promised son. Abraham laughed, Sarah laughed, but now God had the last laugh as the elderly couple held the tangible evidence of God's laughter in their arms—Isaac, child of promise. "And Sarah said, God bath made me to laugh, so that all that hear will laugh with me."2
"And Abraham circumcised his son Isaac being eight days old, as God had commanded him. And Abraham was an hundred years old, when his son Isaac was born unto him. . . . And the child grew, and was weaned: and Abraham made a great feast the same day that Isaac was weaned." 3 Joyous celebration reverberated through the household of Abraham and Sarah. However, an undercurrent of trouble was brewing in the midst of the gaiety. Before the day ended, Abraham would be called on to make yet another sacrifice.
"And Sarah saw the son of Hagar the Egyptian, which she had born unto Abraham, mocking."' Hostility welled up in Ishmael's heart because of the intrusion of this "new" son. Bursting forth in mocking contempt, he began making fun of Isaac. As he did, the wrath of Sarah was kindled and she entreated Abraham to send away the bondwoman and her son. Years of contention finally demanded a response.
"Wherefore she said unto Abraham, Cast out this bondwoman and her son: for the son of this bondwoman shall not be heir with my son, even with Isaac.
A sudden pall descended over the feast as Abraham's heart grieved over Sarah's request. "And the thing was very grievous in Abraham's sight because of his son." 6 The merriment of the moment began to diminish as one by one the guests departed, leaving Abraham with a momentous decision to make. What should he do? He loved Isaac with a depth of love he had never before realized or thought possible. Yet on the other hand, he dearly cherished his firstborn son, Ishmael. His heart felt as if it was being torn into a million pieces. Why must life be so complicated?
As Abraham's mind whirled in circles, he heard the familiar voice of the Almighty. "And God said unto Abraham, Let it not be grievous in thy sight because of the lad, and because of thy bondwoman; in all that Sarah hath said unto thee, hearken unto her voice; for in Isaac shall thy seed be called."
To View the Entire Article, Click Here
To Download the Entire Article Directly to Your Computer, Click Here
To View the Outline, Click Here
To View the PowerPoint, Click Here