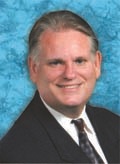 By Tim Massengale
To View the Entire Article, Click Here
Why Sunday School is Important – Outline
Why Sunday School is Important Full article
Why Sunday School is Important PowerPoint
Isaac and Ashley pulled into the church parking lot of First Apostolic Church at 9:57 on Sunday morning.  They were new in town.  Isaac's job had transferred him when the new FedEx distribution hub had opened.  This was their first chance to attend at what they hoped would be their new church home.  Both had been heavily involved in their previous church.  Isaac had been on the youth ministry council and had taught the Senior High Class.  Ashley had taught in the Primary Girls' class since she graduated from high school.
They walked in the front entrance with their two seven-year-old twin girls in tow.  They were greeted by a smiling hostess.
"Welcome to First Apostolic!" the lady said enthusiastically. "Is this your first time here?"
Isaac responded with a wide grin.  "Yes.  We just moved to town and we are hoping to meet Pastor Johnson after service.  We attended New Life Tabernacle in Nowell.  My job just transferred me here."
"Wonderful!  Morning worship is just getting ready to start.  Here's a guest packet that explains more about the church.  Inside you will find a pen and guest card.  If you could fill it out, one of the ushers will come and get it from you.  I will have it taken to Pastor Johnson with a note that you want to meet with him after service.  I am sure you will love it here! We have a wonderful church!"
"I'm sure we will," Ashley responded.  "My girls are looking forward to meeting their new Sunday school teacher.  Can someone show us to the class?  I would like to meet their new teacher as well."
The hostess frowned slightly.  "I'm sorry.  We no longer have Sunday school on Sunday morning.  We just have morning worship.  We stopped having Sunday school about six months ago.  On Bible study night there is Children's Power Hour for the kids, Youth Alive for the teenagers and the adults stay in the sanctuary.  But Sunday morning we just have an evangelistic service that starts at 10:00 AM and usually lasts to about 11:30 AM.  Sunday evening service begins at 6:30 PM.
Ashley glanced at her husband with a surprised look on her face.  "No Sunday school…oh my."
"So do they teach the regular Sunday school curriculum on Bible study night?" Isaac asked.
"No, I don't think so.  I think it's more a children's church type service and the youth mostly have fun activities in our gymnasium."
Isaac glanced at his wife.  They both tried hard to not show their disappointment.  But the same question was in both of their minds:  When would the wonderful age-level Bible lessons be taught to their children that had meant so much to both of them growing up?  Besides their own family devotions, where would their girls learn the wonderful truths of the Word of God?
To View the Entire Article, Click Here
Why Sunday School is Important – Outline
Why Sunday School is Important Full article
Why Sunday School is Important PowerPoint