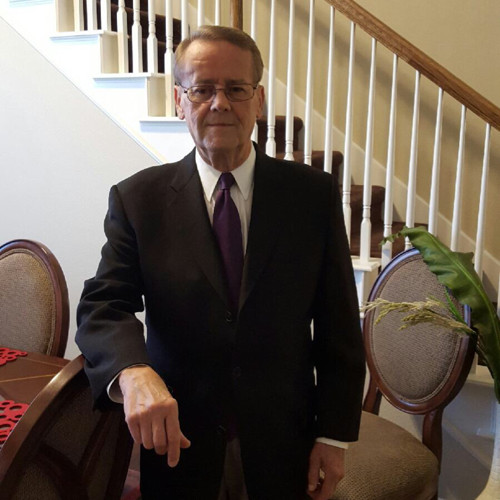 How to Be a Failure
by Simeon Young Sr.
The average person does not aim to fail at anything. Most of us struggle to succeed. Success in worthwhile ventures never comes in a few easy steps. Successful athletes practice long hours. Successful pianists study and practice until their minds are numb and their fingers are sore. An accomplished concert musician never stops rehearsing. Success in every secular field comes at great cost and with enormous effort and energy and determination. It's really no different in living for God. Success never comes easy, especially spiritual success. On the other hand, failure is easy. Failure is so easy, in fact, that you can become a failure in three easy steps.
Don't Trust
Distrust is easy to develop. We naturally trust when we are born. My son learned to swim before he learned to walk. Because he trusted me he was not afraid of the water. When I put him in the swimming pool, he automatically held his breath and kicked his legs and arms and swam. Fear and distrust are learned behaviors. We can allow circumstances to program us to fear and to distrust and to become cynical and suspicious.
The late Hulon Myre gave the class good advice in a Sunday school lesson in Greenville, Texas, when he said, "I' d rather believe in people and be fooled by some than to be suspicious of everybody."
Of course you are foolish if you trust some people. For instance, if every time you see me I step on your toes, you are naturally going to be gun-shy when you see me. Trust must be earned. But still, we must be willing to take a chance and trust people.
The ultimate distrust is not trusting God. We will never be spiritually successful until we trust God. The psalmist said, "Some trust in chariots, and some in horses, we will remember the name of the LORD" (Psalm 20:7). Paul said, "I am not ashamed: for I know whom I have believed, and am persuaded that he is able to keep that which I have committed unto him against that day" (II Timothy 1: 12).
Do I trust God enough to commit everything to His care? There must be no area of my life that I am unwilling to place and leave in God's keeping. That includes my health, my job, my home, my family, and my future.
Don't Try
A man told me the only thing he had ever been a failure at was living for God. He said as he was coming out of a time of discouragement, "Pastor, I'm going to try to live for God one more time, and if! fail this time I'll never try again." Tragically, he kept his word.
Abraham Lincoln's life was a series of failures, but he kept trying until he became one of America's greatest presidents. Thomas Edison failed thousands of times, but he tried until he invented the Iightbulb.
Micah said, "Rejoice not against me, 0 mine enemy: when I fall, I shall arise; when I sit in darkness, the LORD shall be a light unto me" (Micah 7:8). The psalmist said, "The steps of a good man are ordered by the LORD; and he delighteth in his way.Though he fall, he shall not be utterly cast down: for the LORD upholdeth him with his hand" (Psalm 37:23,24).
God doesn't want us to fail, but if we do, He does want us to try again. John said "If we say that we have no sin, we deceive ourselves … If we say that we have not sinned, we make Him a liar … If any man sin, we have an advocate with the Father, Jesus Christ the righteous" (I John 1 :8-2: 1). The refusal to confess sin or to try again is a disastrous step toward becoming a complete and total spiritual failure. But if you want to be a spiritual success, you'll make the commitment to get up every time you are knocked down.
Don't Care
A don't-care attitude can permeate your life and destroy you emotionally, socially, and spiritually. A person with a don't-care attitude lets everything go—the house, personal appearance, personal health and hygiene, personal relationships. But worst of all, his relationship with God is tossed aside.
I need to care about my wife. I need to care about my appearance, but not too much. I need to care about the appearance of our house, but I must not make a fetish of it. I should not be careless about my personal health and hygiene, but I should not be obsessive and compulsive about these things.
If I let myself go spiritually, I am moving toward becoming a complete failure. If I don't care about my prayer life, I won't do anything to improve it. If I don't care about my worship, I won't do anything to become a true worshiper. If I don't care about faithfulness to the house of God, I won't be faithful.
We must care about the right things. Jesus said, "Martha, Martha, thou art careful and troubled about many things: but one thing is needful: and Mary hath chosen that good part, which shall not be taken away from her" (Luke 10:41-42). We need to care about the good part that cannot be taken from us.
If I don't want to be a failure I must try, trust, and care.