This ministry is not limited to "the professional clergy," a concept not found in the New Testament pattern of ministry. A person need not have a ministerial license to receive the messianic anointing from God. The truth is, any believer who genuinely loves people, is committed to a local assembly, is open to instruction, and is willing to submit his or her work to appropriate oversight can serve as a son of oil.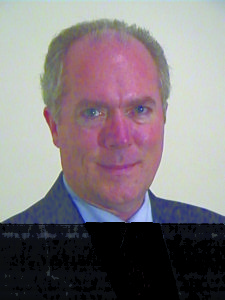 By David A Huston
To View the Entire Article, Click Here
To Download the Entire Article Directly to Your Computer, Click Here
To View the Outline, Click Here
To View the PowerPoint, Click Here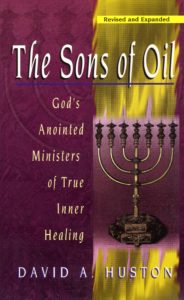 "For the LORD does not see as man sees; for man looks at the outward appearance, but the LORD looks at the heart." 1 Samuel 16:7
On January 2, 1992, a sixteen-year-old Baltimore girl took a pistol into her mother's bedroom and killed herself. Why? What drove this attractive girl, who had friends and who was doing well in school, to such a desperate act? The note she left said only, "I'm hurting."
Inner pain is a powerful force. It can drive an otherwise healthy person to extreme behavior, often yielding tragic results. In the world of the unsaved, such behavior should be expected, since pain came into the world in the beginning as a consequence of sin. But since the ministry of Jesus Christ is to deliver people, not just from sin, but also from the effects of sin—inner pain included—it is His will that His people be free from such destructive influences.
We must recognize, however, that even after a person has entered into a genuine relationship with Jesus Christ, his growth in the life of faith will take time. The healing of inward wounds from the past is a part of the growth process, a part which is not accomplished either automatically or quickly. By definition, healing is a process. Only a miracle heals instantaneously, and while we do not want to rule out the possibility of a miracle in any given situation, this book will focus on the healing process, a process that often requires specific ministry from someone who cares and who understands how to help hurting people. This is the work of the sons of oil.
We often think of the ministry of the Messiah as one of preaching the Gospel, healing diseases, and casting out demons. But there was much more. Jesus described His ministry in this way:
"The Spirit of the LORD is upon Me, because He has anointed Me to preach the gospel to the poor. He has sent Me to heal the brokenhearted, to proclaim liberty to the captives and recovery of sight to the blind, to set at liberty those who are oppressed, to proclaim the acceptable year of the LORD." Luke 4:18-19
This passage is a beautiful encapsulation of the ministry of our Supreme Example. The Bible says He came to save His people from their sins, but He also went about "healing all who were oppressed by the devil" (Acts 10:38). His ministry was not just to heal cancer and diabetes, however; it was also to heal the hearts of those hurt by rejection, to deliver those taken captive by their misdirected desires, to give understanding to Inner Healing:
What Is It? Those walking in spiritual darkness, to give liberty to those oppressed by their own brokenness, and to let them all know that this is the time of God's acceptance, not of rejection and wrath.
After Jesus ascended into Heaven, the sons of oil became God's primary agents of this messianic ministry. These anointed ones are called and equipped to work with the Healer, as He ministers to the broken and oppressed people around them.
To View the Entire Article, Click Here
To Download the Entire Article Directly to Your Computer, Click Here
To View the Outline, Click Here
To View the PowerPoint, Click Here