Power House of Prayer
Linda Schreckenberg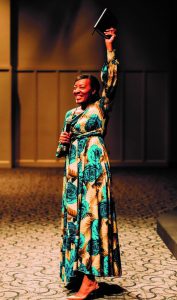 "Jesus didn't just tell them how to pray, but he taught them to discipline themselves to pray," said Sis. Jenifer Williams of Alexandria, Louisiana. "As he was a man of prayer, we must be a people of prayer. When Jesus came off the mountain from his encounter in prayer, he raised the dead and opened blind eyes. He came speaking a word to people, and their lives were changed. That's how people will know we are his children, by our love for one another and by signs, wonders and miracles that follow us."
Sis. Williams, a licensed ordained minister with the UPCI and licensed professional counselor, holds a Doctorate degree in Pastoral Care and Counseling. She grew up in Alexandria, LA. As an 8 year old "bus kid," she encountered Jesus Christ through Bro. G.A. Mangun and the Mangun families in Alexandria, LA., through Pastor Anthony Mangun's burden for a bus ministry. She received the Holy Ghost at 8 and asked God to teach her to pray. That began her journey to the burden and passion for prayer and souls that she saw in her leaders.
Sis. Vesta Mangun encouraged her to read about the miracles and healings that happened in her father's life in a book titled Rev. Royal Denver Gibson, A Twentieth Century Apostle, written by her sister, Nara Wenrich. He was affectionately referred to as Popsey Gibson. She began reading about tumors falling off, blind eyes seeing and many other miracles, and fell asleep that night before Memorial Day 2017, wondering if God could use her in such a capacity as he had used him. The next morning, the Holy Ghost spoke to her and said, "Go to the grave of Popsey Gibson." When she arrived at his grave, she began walking up and down on it saying, "God, whatever was in his eyes, whatever was in his hands, let it be in mine. Whatever was in his voice, let it be in my voice. Whatever was in his feet, let it be in my feet. Lord, I want this type of life he had. I want to see miracles, signs and wonders. I want this in my life!"
Sis. Williams was a private person who didn't invite people, outside of her family, to her home. But the Lord said, "Go home and start a prayer meeting in your house tonight!" She knew she had heard from God and would obey him. She texted a few friends, told them what had happened to her and invited them to her home that night. Around 22 people joined her, and since that day, she has kept a perfect roll call/phone number record of over 918 consecutive days of prayer in her home.
Prayer is held once every day at 7:15 A.M. (Central Time) to around 8:00 A.M., maybe longer. When they go live Thursday nights at 6 P.M. hundreds, even thousands of people join them online on her Jenifer Williams Ministry Facebook page or through her website, Jeniferwilliamsministries.com. Prayer requests submitted online are prayed for after the meeting, and prodigals are feeling the power of God come upon them and are returning to God.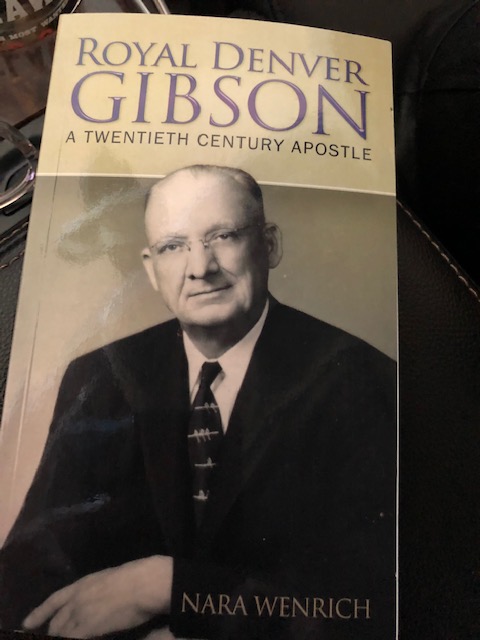 People usually come by word of mouth, and their names are recorded. Group text messages are sent to hundreds of people, and they can invite their friends and family.
Her living room holds 50, and she uses overflow rooms with microphones. When they celebrated the one year anniversary, 151 people came. They went to the POA church where 300-500 people showed up.
The meetings started as women's prayer. Then the men wanted to come, because they were seeing their wives changed. On day 365 Sis. Williams announced they could come with their wives.
Numerable miracles have happened, and hundreds have received the Holy Ghost. She has personally baptized hundreds of people, including judges, mayors, pastors and people from many denominations in the name of Jesus and prayed them through to the Holy Ghost!
One woman, eaten up with breast cancer, received the Holy Ghost. Sis. Williams told her if she would be baptized, God would heal her of cancer. She was baptized and Tuesday's surgery showed no sign of breast cancer!
One pastor needed a financial miracle to move the gospel. She told him God was going to give his church a financial blessing. Within days, a total of $300,000 was given to his church.
Angels are seen in her home and around her home. When working on her Doctorate in 2018, she needed over ten thousand dollars she didn't have. An angel stood by her during the prayer meeting, and she told the people, "There are angels in this room. Ask God for what you need." She asked God for the thousands of dollars she needed. The next day, she got a call from a woman in another state who said the Holy Ghost spoke told her to send Jenifer Williams a blessing. She asked Sis. Williams how much she needed, and she had the money within 48 hours!
She believes the Lord is going to allow this to happen until the rapture. Before he died, Bishop Tenney told her what had begun in her home was no small thing. It was revival and was going to spread around the world. Pastors from all over have asked her to come to their churches, and she's ministered around the world about what God is doing in her home. Churches are getting on fire, miracles are happening, and hundreds of people are receiving the Holy Ghost. She said, "This has changed our lives, and it has changed our world. There are now 20-30 prayer groups around the United States, and many are starting prayer meetings in their homes."
Her book, titled 1248 South Hampton Drive, It Happened on a Monday Night should be out in February or March of 2020. Her second book is a book of miracles that have been recorded, and her third book tells of the prophetic utterances that have come forth from God. She may be contacted by text or calls at 318.572.7020.