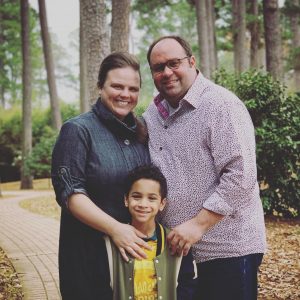 by Jason Avant
THE NATURAL TENDENCY OF humanity is to desire privilege and pleasure. These two were certainly available to Moses in Egypt, yet he refused Egypt and chose God's people, demonstrating the far-reaching impact of trusting in the Lord. When the daughter of Pharaoh discovered baby Moses, she decided to raise him as her child. "Moses was born . . . and he was brought up in his father's house for three months. But when he was set out, Pharaoh's daughter took him away and brought him up as her own son" (Acts 7:20-21, NKJV). As an offspring of the palace, Moses had access to the very best of human education and became proficient in all that was provided for him.
Acts 7:22 reminds us: "And Moses was learned in all the wisdom of the Egyptians, and was mighty in words and deeds."
In terms of conventional, earthly perspectives, Moses was guaranteed a life of privilege and pleasure. However, when he reached the age of relative maturity, his heart was drawn in a distinctively different direction.
Acts 7:23 (NKJV) states, "When he was forty years old, it came into his heart to visit his brethren, the children of Israel."
The biblical wording implies that he had been taught of his link with the Israelites as he was growing up in Pharoah's household. Eventually, his heart was stirred by this connection, and by faith he made a life-shaping decision.
Hebrews 11:24 (NKN) reveals: "By faith Moses, when he became of age, refused to be called the son of Pharaoh's daughter."
He decided to renounce his place of privilege in Pharoah's family and to identify himself with God's people. He was aware that this choice was a renunciation of a pleasure-filled life and would inevitably lead to suffering: "[He chose 1 rather to suffer affliction with the people of God than to enjoy the passing pleasures of sin" (Hebrews 11 :25, NKJV).
To commit to the palace would have been pleasurable, but sinful. Furthermore, those sinful pleasures would have been temporary. The blessings of following the leading of the Lord would last forever. Moses' heavenly perspective was much like the psalmist's when he declared: "For a day in thy courts is better than a thousand. 1 had rather be a doorkeeper in the house of my God, than to dwell in the tents of wickedness" (Psalm 84: 10). If Moses were alive today, I have a feeling he would be saying:
Regardless of what man has labeled me …
Against popular opinion …
Despite what Pharaoh wants to call me …
My hope is not in man …
My faith is not in material possessions …
My trust is not in what this world has to offer …
I'm refusing the lifestyle of sin and shame so that I may embrace the truth of who God created me to be and therefore my identity will reside in God Almighty.
Romans 8: 14-18 tells us, "For as many as are led by the Spirit of God, they are the sons of God. For ye have not received the spirit of bondage again to fear: but ye have received the Spirit of adoption, whereby we cry, Abba, Father. The Spirit itself beareth witness with our spirit, that we are the children of God: and if children, then heirs; heirs of God, and joint-heirs with Christ; if so be that we suffer with him, that we may be also glorified together. For I reckon that the sufferings of this present time are not worthy to be compared with the glory which shall be revealed in us."
God's glory will be revealed in us.
His purpose will come forth and we will be heirs of His love and protection. As the people of God we must boldly declare:
I'm refusing the lifestyle of sin and shame so that I may embrace the truth of who God created me to be and therefore my identity will reside in God Almighty.
I refuse to let my past hold me captive from my future …
I refuse to allow present circumstance to keep me from my destiny …
I refuse to settle for less when God can give me the best …
I refuse to compromise when it comes to this One-God message …
I refuse to live a lifestyle of worldliness when God called me to holiness …
I'm refusing what's behind because I can see what's ahead …
I'm not a victim of my past.
I'm not a slave to my sin.
I'm not a worthless cause.
I'm not going without a fight…
I am a child of the King. He has a plan for my life.
Jason Avant
Director of Discipleship Now | UPCI WHQ
Promotions Director | UPCI Men's Ministries