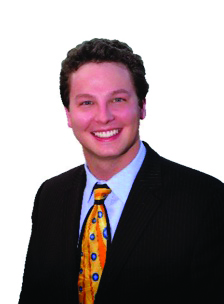 Temple Ministry – Reaching Your City with Medical Testing Ministry
Begin your journey to healing by improving your physical health. This wellness initiative, entitled Temple Ministry, is dedicated to health education, health maintenance and illness prevention. Founded in 2015 by Dr. Jonathan Tackett and his mother, who is a nurse practitioner, Temple Ministry is based off of I Corinthians 9:16. The original intent was to provide information to better help church members and visitors keep their "temple" healthy and clean. "It is organized and run by a team of four volunteers in the church who are trained healthcare professionals as well as several technical assistants," explained Dr. Tackett, a UPCI licensed minister who attends Lonoke Apostolic Church in Lonoke, Ark. "The goal of the program is to improve the health of each church member, and it is accomplished by increasing health awareness, identifying risk factors, making lifestyle modifications, and facilitating contact with other needed healthcare professionals. By improving physical health, a person can begin a journey to healing—a part of being made "whole," the completion of which comes through spiritual healing and deliverance through God's Spirit."
Temple Ministry consists of two different, yet equally important programs. "The first is an ongoing monitoring and surveillance program in which the ministry director and volunteers monitor various aspects of participants' health status," explained Dr. Tackett. "Often, these aspects include blood pressure, glucose levels, weight, and other measures. The information obtained can be used to assess health risks and coordinate treatment with primary providers.
"The second component of the program focuses on special events. These events are health seminars or fairs, which can be conducted by the church for members and guests or for community members. The target population is those who do not have access to healthcare due to socioeconomic status or other personal, cultural or societal reasons. The special events component of Temple Ministry provides the church with another opportunity to meet community members. In doing so, the pastor and church members have interaction with individuals they otherwise may not have had. This provides an opportunity to witness to others. In this way, Temple Ministry can be a powerful form of outreach to grow and expand the Kingdom."
The connections with community members have provided avenues to witness to others about the gospel, and the results have been phenomenal. "One couple in particular not only received the New Birth experience but also became tremendous workers in the church," said Dr. Tackett. "They had multiple health problems, including cancer, and at follow-up appointments the oncologists began reporting that the tumors were shrinking, and they couldn't explain it. Many others who have not yet necessarily received physical healing for their diseases have received spiritual healing, finding the way to salvation with Jesus."
Costs of starting a Temple Ministry would include those for basic equipment and supplies, specifically testing for cardiovascular-related diseases, namely blood pressure and glucose (diabetes) screenings. "Start-up costs would be approximately $100-150, which would cover enough supplies to test approximately 100 people," explained Dr. Tackett. "More advanced testing for conditions such as high cholesterol requires more expensive medical equipment and supplies. There are numerous other screenings that can be performed to test for a myriad of other illnesses, all at a reasonable cost. Additionally, as the ministry grows, costs to replenish supplies will accrue."
For more information on Temple Ministry, please contact Director Jonathan Tackett by cell: 501-676-1410, email: jktlotr@sbcglobal.net or write to 302 E Second St, Lonoke, AR 72086.
Dr. Jonathan Tackett holds a general minister's license with the United Pentecostal Church International. He resides in Lonoke, Arkansas, where he has spent his life working in various church ministries. In 2011 he received his Bachelor of Arts degree in Biochemistry and Molecular Biology with a minor in Spanish from Hendrix College, Conway, Arkansas. He received his Doctor of Medicine degree in 2015 from the University of Arkansas (Little Rock) for Medical Sciences, and is currently applying for residency in Family Medicine. He attends Lonoke Apostolic Church where he serves as director of "IGNITE Youth Ministry"; as co-founder and member of "Temple Ministry," which promotes health and wellness; and as the assistant to pastors, under the pastoral leadership of Bishop Donald D. Sjöstrand and Dr. John Tackett.
Transcribed by: Gregg Stone